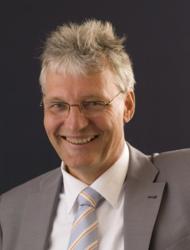 Our customers – logistics companies, service organizations, health care organizations – realize profits on many fronts by implementing our solutions. We are very proud that our products have won awards from Computerworld and the GBC Business Health Award.
Atlanta, GA (PRWEB) June 17, 2013
An increasing number of businesses are choosing to optimize their resource planning using advanced planning systems, with many new projects being launched by ORTEC's 1,750 existing customers over the past 12 months. At the same time, ORTEC welcomed more than 100 new customers from around the globe, including many retailers, producers of consumer goods and professional service organizations. ORTEC is supporting this global expansion by opening several new offices.
Expansion in Key Markets – US, Brazil, Italy, Russia…
Following the recent opening of new offices in Italy and Brazil, and a second office in the United States, ORTEC also celebrated its new international headquarters in Zoetermeer, near The Hague. The optimization specialist is servicing customers in all parts of the world, either through its own offices or partner organizations, with customers in more than 60 countries. In 2012, worldwide revenue at ORTEC grew again, by more than 15 percent driven by major new projects in Australia, France, Finland, the Netherlands, the United States and Russia.
New Global Headquarters in Zoetermeer, The Hague
According to ORTEC CEO Aart van Beuzekom, more companies are discovering the potential of Resource Optimization: "This should come as no surprise, since, as has been demonstrated time and again, our customers – whether logistics companies, service organizations or health care organizations – are able to realize profits on many fronts by implementing our solutions. We are very proud that our products have won numerous awards including the Computerworld Award and the GBC Business Health Award." ORTEC is forecasting healthy growth for 2013 prompting new, spacious headquarters in The Hague.
Global Marketing Campaign – Optimize Your World
In 2013 ORTEC is also aiming to draw attention to the potential of optimization solutions through campaigns on the theme of "Optimize Your World". "By focusing on this area, we aim to invite even more companies to discover the wide potential offered by resource optimization solutions," stated ORTEC CEO Aart van Beuzekom. "This theme also reflects our ambition to optimize "the world" of our customers throughout the world, particularly in relation to personnel deployment and transport resources. Through now established concepts, such as "The New World of Planning" and ORTEC Planning Days, we are constantly looking for opportunities to innovate together with our customers."
Trends: Reducing CO2 Emissions
ORTEC customers made a significant contribution to reducing carbon emissions in 2012 saving 500 million kg. The current forecast for 2013 is CO2 savings (by ORTEC customers) of 650,000 kg for the year.
About ORTEC
ORTEC is one of the largest providers of advanced planning and optimization solutions and services. ORTEC's products and services result in optimized fleet routing and dispatch, vehicle and pallet loading, workforce scheduling, delivery forecasting, logistics network planning and warehouse control. ORTEC offers stand-alone, custom-made and SAP® certified and embedded solutions, supported by strategic partnerships. ORTEC has over 1,750 customers worldwide, 700 employees and offices in Europe, North America, South America and the Pacific Region.