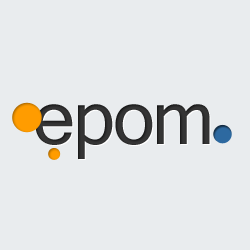 (PRWEB) June 16, 2013
Epom, the international ad serving and ad management solutions provider, has received a membership in Direct Marketing Association (DMA) on June 12, 2013 to collaborate together and create innovative solutions that elevate advertising and marketing ecosystem.
Being a member of DMA, Epom will be able to enhance its work on the international stage, share and develop data-driven marketing standards, strengthen outreach of the advertising technologies, services and solutions to the business and association community. Namely, Epom is going to participate in setting and maintaining standards of data-driven marketing, take part in DMA professional programs to connect, exchange and work together with other marketers in order to reach higher results.
"Direct Marketing Association has a long-standing reputation as one of the most prestigious organisations in the marketing community. Our membership is a symbol of Epoms' aspiration to serve the important goals of the association." comments Anton Ruin, CEO at Epom.
DMA membership is a significant event for Epom company as it embraces not only the the best marketing practices and traditions, but also give the opportunity to master new marketing approaches.
"International companies are now in a very unique situation: they see the value in implementation of advanced marketing automation programs to increase engagement, lift conversions and establish contacts. Advanced marketing automation takes a lot of planning, work and commitment to ensure you are doing everything possible to increase revenue within your organization. I think, membership in Direct Marketing Association will help Epom to pass it in the most effective and rapid way since we are going to use an experience of the whole branch, and it will take us to the next level towards industry-wide adoption. We are expecting a swift growth in ad serving technologies within DMA innovative solutions,"added Anton Ruin, CEO at Epom.
About Epom:
Established in 2010, Epom develops ad serving and ad management solutions for publishers, multi-site content networks, ad networks, and advertisers.
Epom enables its users to run display, video, mobile ads in one place thus saving time, resources and bringing more profit. Epom is massively scalable platform suitable for any
impressions volume that needs to be served.
For more information, visit http:// http://epom.com
About DMA:
DMA is the world's leading independent organization for data-driven marketers. DMA'a vision is for a world in which every marketer has the ability to provide their customers with exactly what they need, at precisely the right moment when they need it.
For more information, visit http://thedma.org