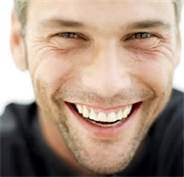 (PRWEB) June 15, 2013
June is Men's Health Awareness Month. Blue is the color that is worn during this month to bring awareness and support to men's health issues. The purpose of Men's Health Month is to heighten the awareness of preventable health problems and encourage early detection and treatment of disease among men and boys. This month gives health care providers, public policy makers, the media, and individuals an opportunity to encourage men and boys to seek regular medical advice and early treatment for disease and injury.
Annual check-ups for men are important in staying proactive and preventing health problems. It is a necessary appointment not only to talk with your doctor about any physical or medical concerns, but it is also an opportunity to see your dentist to check for any dental health issues. "Men need to visit their dentist. Men are less likely to brush two times a day than women and men are more prone to gum disease," says Dr. Ashley DeMarco of Gulfside Dental.
Good oral health recently has been linked with longevity. Yet, one of the most common factors associated with infrequent dental checkups is just being male. Men are less likely than women to seek preventive dental care and often neglect their oral health for years, visiting a dentist only when a problem arises. When it comes to oral health, statistics show that the average man brushes his teeth 1.9 times a day and will lose 5.4 teeth by age 72. If he smokes, he can plan on losing 12 teeth by age 72. Men are also more likely to develop oral and throat cancer and periodontal (gum) disease. According to the American Dental Association, all people should visit the dentist twice a year for a cleaning and checkup, and some individuals may need to visit more often, if they are identified as "at risk." If you have not been within the last six months, you should make an appointment. "Early detection is key and it is important to remember that your oral health has a great impact on your overall health and can affect other parts of your body other than just your mouth," recommends Dr. DeMarco.
Gulfside Dental offers a comprehensive oral health program, including preventative, cosmetic and reconstructive dentistry for all ages as young as six months old. Gulfside Dental also specializes in: bridges and implants, extractions, dentures and partials, braces, emergency dental care, Snap-On Smile, LUMINEERS, and ZOOM whitening. Gulfside Dental accepts all major PPO insurances, most HMO Insurances, Medicaid, CHIPS, Texan Plus, HealthSpring, Care Credit, Visa, Mastercard, and Discover. Gulfside Dental is located at 4179 Dowlen Road in Beaumont, in the Barnes and Noble shopping center, across from Parkdale Mall. For appointments, please call 409-899-4867.