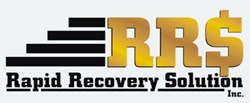 Bohemia, NY (PRWEB) June 16, 2013
On June 16, 2013, John Monderine, CEO of New York-based accounts receivable collection agency Rapid Recovery Solution, comments on an article explaining how the number of debt collection lawsuits are rapidly increasing due to collectors' "sewer service" tactics.
According to a June 11, 2013 article from Business Week, "How Debt Collectors Ruin Credit Reports With 'Sewer Service'," the New Economy Project reports in 2011 there were "upwards of 200,000" debt collection lawsuits in New York State. Debt collectors have been able to win judgments by default because borrowers failed to show up in court due to "sewer service" tactics. Creditors who engage in these tactics send "subpoenas down sewer drains" rather than to the recipients.
Individuals find that these unknown default judgments come back to haunt them when applying for a loan. Web designer Brian Pindell explains the difficulty in attaining a disaster loan from the Small Business Administration: "The SBA denied my application because of two judgments that were apparently on my credit report." Pindell was never notified of either judgment, and received no subpoenas.
John Monderine, CEO of Rapid Recovery Solution, one of New York's premier commercial debt collection agencies, says that free credit checks can help minimize the chances of becoming a victim of unethical tactics. "Free credit checks can help consumers find out if they are being subjected to these crass tactics; otherwise any blip on an individual's credit report will show up when least expected. At that point, there is very little a consumer can do to mitigate the situation. If a default judgment is ascertained quickly, consumers can write to credit bureaus explaining why they're being judged. Provided their credit reports are clean, judgments will most likely be disregarded."
Default judgments are very difficult to overturn by small business owners who find themselves in such as a predicament, as former collection agency owner, Michelle Dunn explains. "You can no longer dispute the debt," she says. "If it's a small claims amount, you pay—that's what most people do. If it's a larger amount, you can get an attorney, but a judgment really is a final judgment."
Founded in 2006, Rapid Recovery Solution, Inc. is headquartered at the highest point of beautiful Long Island. Rapid Recovery Collection Agency is committed to recovering your funds. We believe that every debtor has the ability to pay if motivated correctly. We DO NOT alienate the debtors; we attempt to align with them and offer a number of ways to resolve not only your debt but also all their debts.