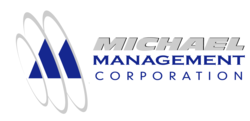 6000 students, 20,000 course subscriptions and 45,000 registered users!
New York, NY (PRWEB) June 17, 2013
Michael Management Corporation (http://www.michaelmanagement.com), a leader in SAP training solutions, specializes in developing online SAP training courses, and has trained thousands of SAP users on various aspects of SAP. MMC's extensive SAP training catalog includes introductory courses that teach basic SAP skills to advanced SAP topics for end users and consultants. MMC's training courses use a unique hands-on simulation approach that makes learning SAP skills quick and easy.
Recently, the Michael Management Corporation reached several important milestones in their SAP training program and user base. First, MMC just signed on their 6000th student, and also just surpassed 20,000 SAP course subscriptions. In addition, MMC's SAP training catalog now contains over 400 hours of award-winning content and 850+ SAP eLearning simulations. These simulations train users on important SAP functionality, from fundamental SAP skills to highly specialized functions of SAP. Students can explore six unique SAP curriculum plans (http://www.michaelmanagement.com/training_online.asp), which act as guides for users, suggesting what courses to take and in what order. And finally, MMC's website recently celebrated its 45,000th registered user. The next milestone for MMC is to grow their SAP course catalog to 1000 online simulations by the end of the year.
"We are so excited that we have reached such impressive numbers in such short time," said CEO Thomas Michael. "We are proud that even with this growth, our students still feel that our training courses continue to increase their SAP knowledge and are at a fair price point."
In fact, according to MMC's student responses, 97% of them would recommend the training courses to their co-workers. In addition, 98% of all students find MMC's training course prices fair or better and finally, a full 99% of all students agree that MMC's training has improved their SAP knowledge.
To visit Michael Management's course catalog and register for your own online SAP training course, visit http://www.michaelmanagement.com/sap-training.asp.
About Michael Management Corporation
Michael Management Corporation is a leading provider of SAP training, SAP access and recognized expert SAP consulting services. The company provides an unmatched level of SAP product expertise and consulting experience. Michael Management Corporation's online SAP training courses are used by many Fortune 500 companies around the world to train their users on SAP know-how.
Michael Management Corporation (MMC), the MMC Logo and the MMC Swoosh are registered or unregistered trade and/or service marks of Michael Management Corp. and are protected by US and international copyright laws. All other names, brands, logos, etc. are registered trade or service marks of their respective owners. MMC is not affiliated with SAP AG.