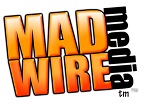 I couldn't believe the design they came up with. It was beyond anything I could have imagined.
Loveland, CO (PRWEB) June 18, 2013
In union with their firm belief in internet marketing, Madwire Media reviews concepts to increase publicity for local businesses with the incorporation of email marketing techniques. Using their experience as an up-and-coming internet marketing firm, Madwire is able to increase the effectiveness of existing marketing attempts. Strengthening the foundation of a business first begins with the quality email list. Through different elimination techniques, Madwire is able to narrow down the demographic as the best and most precise group of customers and patrons. Once a business' promotion approach has been decided on, Madwire is able to track the progress of those advertising techniques within that group of people. By involving the customer online, Madwire is able to direct business towards a specific site while increasing the allure to sign up for newsletters and notifications via email.
Once a business has a solid start with a quality email list, Madwire then creates a HTML email to attract patrons and customers. "I couldn't believe the design they came up with. It was beyond anything I could have imagined," commented a new client. By examining the characteristics and important aspects of a business, Madwire is able to construct the most appropriate site for the company. Using text only ad copy emails, Madwire is able to boost conversion, or sales, to equal only the best business performance. In order to direct that online traffic, the advertising firm will custom design a 'landing page' to link the HTML email to. With business performance in mind, Madwire re-enforces the path to complete a purchase online through visual aids.
Finally, to maximize a business' marketing techniques, mass emails are sent to aid in the collection of statistical data. Madwire will make sure to note which emails are opened, as well as rejected. Madwire was recently quoted in a press release saying, "Through our collaborative efforts, our company is able to produce a customer-earning and fool proof formula ready to boost as well as retain customers." In addition, if customers are requesting specific correspondence be removed from their email inbox, Madwire will be able to observe the issue and advise on the next course of action. To increase the effectiveness of the work completed so far, Madwire will also monitor the 'click through' rate and sales, or conversions, as a result of the emails sent out. Using the highest level of professionalism and care, Madwire reviews a variety of topics that are guaranteed to boost the customer base of a business in order to heighten performance.
ABOUT:
When companies are looking to increase the size of their customer base or add to the effectiveness of their online marketing techniques, Madwire Media is there to help the process go as smoothly as possible. While utilizing the most effective and rewarding advertising and marketing techniques, the business marketing company incorporates three fool proof steps in order to run a successful campaign. By determining a select demographic, putting together an email list, and then tracking the statistical data, Madwire Media reviews the best possible options to increase the potential for any business or company.