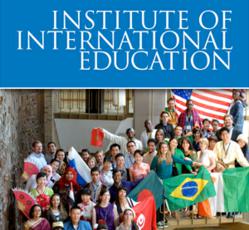 ZCorum has been an excellent partner and they have opened up new opportunities for the Brazil program's interns.
Alpharetta, GA (PRWEB) June 17, 2013
ZCorum, a leading provider of managed broadband services and diagnostics for cable, telco, wireless and fiber broadband providers announced today their participation as a Corporate Partner in the Brazilian government's Brazil Scientific Mobility Scholarship program. The program provides undergraduate students in STEM fields (Science, Technology, Engineering and Math) one year of study at colleges and universities in the United States and opportunities to gain professional experiences through qualified internship programs. The scholarship program is one of many such programs under the governance of the Institute of International Education (IIE), a not-for-profit organization that administers such prestigious programs as the Fulbright Scholarship Program, on behalf of the U.S. Department of State, and the Ford Foundation's International Fellowship Program.
According to Allan Goodman, IIE's president, "ZCorum has been an excellent partner and they have opened up new opportunities for the Brazil program's interns. The intern program gives students an opportunity to be in a real world work environment, and it is a fantastic way for them to test drive their skills and build their portfolio." Primarily posted in Information Technology, Engineering, and Scientific companies, the interns go through a rigorous screening process by the Brazilian government as well as by their hosting American universities. They are well-organized, excellent English-speakers and possess strong written and interpersonal skills.
ZCorum's President and CEO, Julie Compann states, "Hosting BSMP interns affords us an opportunity to create connections to candidates for future employment and company growth in Brazil while increasing our own diversity here in the United States. This is our first time having Brazilian interns and we're looking forward to the experience. I believe it will be educational for us as well as them."
About ZCorum
ZCorum provides broadband Internet and communication solutions to telcos, cable companies, utilities, and municipalities, assisting in all facets of broadband implementation, integration, engineering and consulting, network monitoring and diagnostics. ZCorum also offers wholesale, private-labeled Internet services, including data and VoIP provisioning, email, Web hosting, and 24x7 support for end-users, enabling service providers to compete effectively in their local rural and suburban markets. ZCorum is headquartered in Alpharetta, GA. For more information, please visit http://www.ZCorum.com.