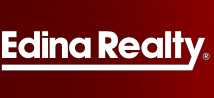 I want this website to be a one-stop information desk for homeowners
Orono, MN (PRWEB) June 15, 2013
Selling a home using the short sale process has been known to be a grueling, exhausting experience, but with Kris Lindahl, Edina Realty's #1 Orono short sale expert, at the helm the process is promised to be smooth and easy. Lindahl recently released a new website for Orono homeowners to use when considering the short sale process. "I created the Minnesota Short Sale Calculator website so that homeowners would have easy access to pertinent information that will lead them to success," Lindahl said.
The website allows homeowners to enter a few pieces of information that will be kept private and receive a real-time email that includes an estimated value on their home. "Just by providing homeowners with this piece of information I've given them a point of confidence to build on through the rest of the process," Lindahl said. The website also includes updated information on credit implications and tax consequences associated with the short sale process and a fantastic video series that answers frequently asked questions.
"I want this website to be a one-stop information desk for homeowners," Lindahl said, and continued, "There's no doubt this will make it easier for homeowners to decide if the short sale process is right for them." Lindahl's combined use of technology and the internet have made him one of the most sought-out agents in the nation. "The resources I create and provide to my clients and the general public are a testament to my unrivaled dedication to client service," Lindahl said, and continued, "I want my clients to be confident in their decisions."
Call Kris and his team now for more information at (763) 447-3925 or visit the Minnesota Short Sale Calculator website to get an estimated value on your home and research the finer points of the process.