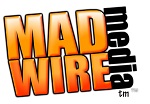 My business has been booming since Madwire created my website. Finally, I realize the power of the Internet and incredible web designs
Loveland, CO (PRWEB) June 15, 2013
The power of the Internet has changed the way many companies market themselves. Rather than putting out fliers and relying on word of mouth, social media marketing has enabled small and large businesses alike to succeed at a rapid rate. Spreading the word about products, services, or promotions has never been so instantaneous. Madwire Media testimonials continue to announce rave reviews geared towards their ability to make any business go viral. " My business has been booming since Madwire created my website. Finally, I realize the power of the Internet and incredible web designs", stated a Madwire client.
Madwire Media testimonials continue to pour in each week due to the unimaginable success clients have been experiencing. In a truly digital age, it is essential for business owners to have the best social marketing tool in their corner. For many growing companies, Madwire Media is their secret weapon. From creative web designs to email management, Madwire Media is truly the one stop success shop. "Our sites run faster because we utilize the power of the cloud," said Madwire Media.
In some of the latest Madwire Media testimonials, a new client explains how her business went skyrocketing after the re-vamp of her website through Madwire. "Honestly, I was trying to manage my own website and had no idea what I was doing. Madwire completely turned things around for me. The staff was so kind, and communicated with me regularly."
Interaction between the business owner and the web design team is absolutely key when it comes to designing a website. "It is the personal communication I received from Madwire that really gave me peace of mind knowing my website was being well taken care of."
Dominating the niche market has been a trending theme throughout recent Madwire Media testimonials. It is nearly impossible to fail with customizable programs designed specifically with the client in mind. With fewer than half of US businesses advertising on the net, room to lead the niche market is ample. Proactive teams are constantly driving digital traffic towards their client's web pages and this seemly is a formula for success.
ABOUT:
According to Madwire Media testimonials, a large amount of clients are extremely pleased with the success social media marketing has created for their business. The positive feedback continues to resonate on a national and even global level. Direct communication with clients has resulted in positive and trusting relationships with customers. The attention to niche marketing has allowed several client to dominate their field online with ease.