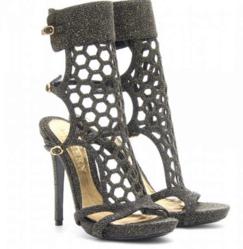 My passion for fashion and shoes has meant that it's an extra thrill for me to be working with retailers bringing some gorgeous designs to women.
Covent Garden, London (PRWEB UK) 17 June 2013
SEO Traffic Lab announced the expansion of a core client base within the fashion sector. The dynamic digital marketing company announced a migration into this field following a succession of client wins within the apparel sector. The agency considers it's extensive history and expertise within Ecommerce to be a key factor in this success story.
The core of consultants with specialisms within core areas such as Content marketing, Social Media management, Blog management and Paid Per Click Advertising contribute to a holistic approach to a client's campaign.
The agency lend their commercial insights to instigate a digital strategy that transcends a ephemeral approach in the wake of Google's algorithm updates and constantly changing SEO climate.
Katie Long Shoes is just one retailer who is currently working with the team within the female footwear market. The women's fashion store captures the niche for the larger sized ladies' shoes. Founder of the business, Kathy Griffiths was inspired to launch the site in 2008 after years of lamenting the lack of availability of fab shoes in large sizes for fashion loving ladies. The success of the business has been due to the diversity of the stock and Kathy's source of European suppliers, bringing an excellent range of quality products such as; Spanish brand Andres Machado, bestselling, Gabor, a brand synonymous with quality, comfort and timeless style, well established Austrian brand Hogl , chic French brand, J B Martin, elegant shoes and boot from New York brand John Grey, Redfoot, manufactures of the original folding show, and in it's third season Remonte Dorndorf (part of the Reiker group) and not to forget KLS, the retailer's own range of shoes which has gained a loyal following.
Another client gain with the same sector brings online retailer Runway Shoes under the digital marketing agency's client umbrella. The successful site brings both fashionable and affordable shoes to a young audience. Other client gains include those within the beauty sector.
Fashion Zealot, New Media Account Manager Alex Dunton, who's deems her love of shoes her Achilles heel, made the following comments in respect of her growing client base: "My passion for fashion and shoes has meant that it's an extra thrill for me to be working with retailers bringing some gorgeous designs to women."
About SEO Traffic Lab
SEO Traffic Lab is a Lincolnshire based SEO Company focused on Performance Driven Digital Marketing with offices in Gainsborough, Lincolnshire and London. Our unique combination of dedicated conversion rate optimisation and search marketing (SEO) makes sure that our SEO campaigns drive growth with a measurable return on investment.
###