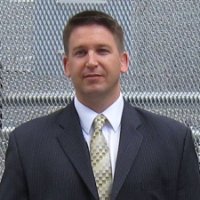 As Jason leads our Threat Operations practice, he will further solidify SpearTip's market leading position as the premier cyber counterintelligence firm.
St. Louis, MO (PRWEB) June 18, 2013
Jason D. Wood, former CW5/Special Agent U.S. Army Counterintelligence, joins SpearTip with over 20 years of experience in security management, life safety programs, and intelligence operations. Jason is a recognized Subject Matter Expert (SME) providing senior level counsel and advice on counterintelligence (CI) specific operations, doctrine, concepts, methodologies, analysis and training. His background includes leadership positions at the Defense Threat Reduction Agency, White House Military Office, and U.S. Army Intelligence Center of Excellence. Jason conducted operations in the U.S. and overseas to detect, identify, neutralize, and defeat threats to national security. Additionally, Jason worked with private industry and the Department of Defense agencies to implement control measures at sensitive and classified facilities to protect against unauthorized disclosure, acts of terrorism, espionage, sabotage, compromise, misuse, theft or loss.
Jason will utilize his real-world experiences of combating various threats as SpearTip's Director of Threat Operations. He will continue his efforts in protecting corporations from collection efforts of the Chinese, Russians, and other foreign or domestic entities targeting SpearTip's clients. Jason's expertise will further enhance SpearTip's ShadowSpear monthly subscription service that employs fusion cell analysis in order to provide actionable threat intelligence to our clients.
SpearTip, LLC is a cyber counterintelligence firm headquartered in St. Louis, MO with branch offices in Dallas, TX and Washington D.C. SpearTip, LLC places comprehensive counterespionage capabilities at the disposal of directors, key executives, and chief legal and compliance officers to confront growing threats to technology development, protection of intellectual property, and other essential competitive information.