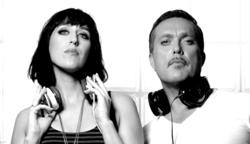 "It Feels So Good has been a personal favorite of mine. Sonique is an amazing artist and we are really excited to breathe new life into this song." - Gunn
Chicago, IL (PRWEB) June 17, 2013
New Electronic Dance Music (EDM) sensation (We Are) Nexus are set to release their first major single, a cover of Sonique's "It Feels So Good" with a modern trance twist.
Set to release on August 6th, 2013 through Shotgunn Productions, the single will be released as an EP, accompanied by six club remixes of varying genres.
Sonique, a popular house and trance DJ based in the United Kingdom, released a string of trance hits in the late 1990s to early 2000s, beginning with her release of "I Put A Spell On You." "It Feels So Good," originally released in 1998 on Serious Records, was Sonique's second major trance release and became a major stepping stone for her career, selling over 650,000 copies in the UK alone.
Fast forward to today, (We Are) Nexus have given this old favorite a new spin with their fresh trance take on EDM. But just who are (We Are) Nexus?
Made up of producer/composer Nick Gunn and vocalist/lyricist Carmen Rainier, Nexus is a Chicago based act who aim to breathe new life into the EDM genre with their deep use of space and musicality, similar to that of fellow trance artists Above and Beyond.
While new to EDM, Gunn and Rainier are certainly no strangers to the music industry. With nearly twenty five years collective experience in the business, it's no questions that Gunn and Rainier have their fingers on the pulse of the music industry.
Producer Gunn has had extensive success over a twenty year career in world music under the name Nicholas Gunn that spawned fourteen albums with over two million total sales.
For Gunn, the switch to trance and EDM was a personal decision."Where do you go after releasing 14 albums in world music?" questions Gunn. "I have always been a huge fan of EDM and I got to the point in my career that I wanted to jump in without wasting any more time. The music we are making with Nexus is like an amped up version of my past career, just way cooler!"
Rainier happened upon a chance encounter with Gunn early in his switch to trance who put her on a crash course in Music Industry 101. "It has been an intense learning curve over the last few years; there have been some big hurdles to overcome. But it's paid off. I now feel I am on top of my game, both as an artist and in my understanding of the music business" says Rainier.
Rainier's presence as a smart and sexy lyricist/vocalist is a welcome addition to Gunn's deep use of musicality and polished production.  It is the combination of these two elements that make Nexus an act to watch.
With a track as iconic as "It Feels So Good," it is no wonder (We Are) Nexus are yearning to show their unique interpretation. "It Feels So Good has been a personal favorite of mine. Sonique is an amazing artist and we are really excited to breathe new life into this song" says Gunn.
Through their deep vibes and innovative use of space, texture, and instrumentation, (We Are) Nexus hope to redefine the trance genre with their unique approach to EDM.
"It Feels So Good" and its accompanying remixes will be available through Shotgunn Productions August 6th, 2013 from all major digital and on-line stores wherever music is sold.