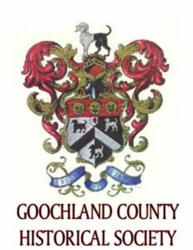 Goochland, Virginia (PRWEB) June 14, 2013
The Goochland County Historical Society announced that it would be hosting a tour of Dover Hall on Sunday, June 23rd from 3 – 5pm. This unique opportunity to tour one of Central Virginia's premier estates will serve as the Goochland Historical Society's Annual Membership Event. This event will include remarks from Mr. Dennis Pryor, owner of Dover Hall, and Goochland author, Aynsley Fisher. The guided tours will offer special commentary and insight from the Dover Hall interior designer and conclude with an English-style Tea Party.
"We are excited to have the opportunity to host the members of the Goochland Historical Society at Dover Hall," said Dennis Pryor. "The work that the historical society does to preserve and record Goochland's impressive history is important to future generations and how Goochland is remembered."
Event tickets are $10 each for Goochland County Historical Society Members and their family. If you are not a member, join the Historical Society and receive one free ticket. For membership details please visit our website at goochlandhistory.org. You must make a reservation at 804-556-3966 to attend the event.
Dover Hall is a 32,000 square-foot English Tudor manse located on 55 acres in Goochland. With many architectural influences, including North Carolina's Biltmore and the University of Richmond, Dover Hall is a rare and impressive structure. Virginia Living notes that "while the exterior of Dover Hall is impressive, the interior of the house is an astounding showcase for period art and antiques."
Founded in 1968, the Goochland Historical Society is a non-profit, member driven organization created and operated for the presentation, preservation and protection of Goochland County heritage and tradition.
####