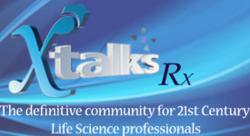 As interest increases in developing novel biomarker and biotherapeutic assays to support clinical development, so does the need to keep up with the pace of new discoveries and evolving fit-for-purpose methods
Toronto, Canada (PRWEB) June 17, 2013
As interest increases in developing novel biomarker and biotherapeutic assays to support clinical development, so does the need to keep up with the pace of new discoveries and evolving fit-for-purpose methods.
This webinar, the first in a series titled "Better Methods for Novel Biomarkers" exploring approaches to improving biomarker analysis across a range of technologies, introduces a novel method for more definitive quantification of circulating levels of peptides and proteins than either ELISA or traditional LCMS can achieve.
In addition to learning how to achieve the sensitivity of ELISA with the specificity of LCMS, participants in this complimentary webinar will:

Learn how immunoprecipitation methodologies of ELISA can be incorporated with nanoLC/MS to achieve sensitivity that is comparable to ELISA but with the specificity of LCMS
View new techniques that can be implemented to address robustness issues associated with nanoLC/MS
Review validated methods where a lower limit of quantification (LLOQ) comparable or better than current ELISA assays was achieved
To learn more about the event, visit:
http://xtalks.com/Quantitative-Analysis-of-Biomarkers.ashx
Xtalks, powered by Honeycomb Worldwide Inc., is a leading provider of educational webinars to the global Life Sciences community. Every year thousands of industry practitioners turn to Xtalks for access to quality content. Xtalks helps Life Science professionals stay current with industry developments, trends and regulations. Xtalks webinars also provide perspectives on key issues from top industry thought leaders and service providers.
To learn more about Xtalks visit http://xtalks.com/ContactUs.ashx
Contact:
Karen Lim (416) 977-6555 ext 227
clientservices(at)xtalks(dot)com