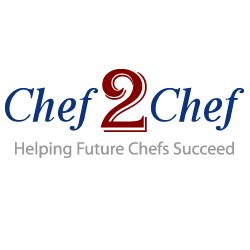 This redesign will provide our users with a better experience and will make it easy to find information they need.
Foster City, CA (PRWEB) June 17, 2013
Chef2Chef.net, a leading culinary Web portal, recently debuted a redesigned website with contemporary interface and improved resources for those pursuing a culinary degree. The fresh layout offers easier navigation for prospective culinary students looking for information on education and career options.
"Chef2Chef.net has been recognized for years as a leading site in culinary education," shared Rachel Fishman, spokesperson for Chef2Chef.net. "This redesign will provide our users with a better experience and will make it easy to find information they need."
In addition to the user-friendly interface, Chef2Chef.net relaunched the "Hire a Celebrity Chef" section, focused on connecting individuals who want to hire a celebrity chef for weddings, corporate events, cooking lessons and/or private parties. Despite these improvements, the site will continue to feature original content focused on culinary student blogs, online cooking classes, recipes and in-depth features about culinary career paths.
"We are excited about the rebranding of this website and plan on continuing to enhance user experience on the site," continued Fishman. "We want Chef2Chef to continue to be a hub for resources guiding those interested in all things culinary."
To learn more about the redesign or to stay up-to-date on culinary education news and trends follow @Chef2Chef on Twitter and Facebook.
About Chef2Chef.net
The Chef2Chef Culinary Portal is an interactive community for chefs, culinary students, culinary instructors and food lovers. The site offers in-depth forums, online cooking classes, a job board and a culinary school directory. The annual rankings presented by Chef2Chef are compiled from the votes of food, beer and wine lovers around the world. Chef2Chef.net is owned and operated by QuinStreet, Inc. (NASDAQ: QNST), one of the largest Internet marketing and media companies in the world. QuinStreet is committed to providing consumers and businesses with the information they need to research, find and select the products, services and brands that meet their needs. The company is a leader in visitor-friendly marketing practices. For more information, please visit QuinStreet.com.