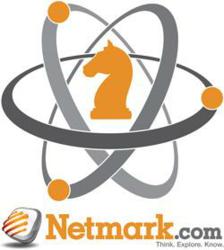 Idaho Falls, ID (PRWEB) June 15, 2013
Netmark is poised to change the landscape of internet marketing this month with the release of a land mark study. This study used proprietary software that Netmark developed and was released in March of this year, to gather information on thousands of websites collecting tens of thousands of data points to effectively and reliably know the correlative relationship between ranking and ranking factors.
Netmark's market research is a landmark study for two reasons: one, it is the first market research released post Google's major algorithm update Penguin 2.0.; and two, it helps fully direct the efforts of internet marketing industry wide, granting insights into effective strategies to improve rankings and maximize marketing budgets and potentials. The study, therefore, address the two major problems in internet marketing of a constantly changing environment which leads to ineffective marketing and wasted capital. Netmark's study will be a guiding influence on correcting that situation.
Netmark has known for some time now that there are three major aspects in ranking websites. They are website activity, links to the website, and website content. Website Activity is almost impossible to track on a global scale by a third party, as it requires being able to see the analytical information of the websites performance. Various analytical programs and plugins help overcome this obstacle, especially in the case of search engines, allowing them to chart the performance of the website. Links and content are publicly available information and therefore are the only large scale data points that can be accurately measured and compared to form a correlation in ranking websites. This is exactly what the Netmark study accomplishes: it gathers the information, compares it against all other ranking websites, compiles quantities, and reports statistical weights and ratios.
Netmark is a leading internet marketing agency that has received recognition over the last year and half for their desire to lead the industry and to stay in the forefront. The Netmark study is an accomplishment meant not only meant to benefit Netmark's clients, but to also help other internet marketing agencies and their clients. Looking to the future, Netmark will continue to update their study and add new information, keeping it relevant to every iteration of search engine algorithm.