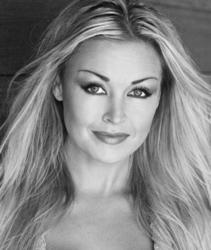 (PRWEB) June 17, 2013
Seven Pictures Hollywood is creating new video production opportunities as the leading film and video production company collaborates with highly esteemed international producer, Sofia Kry. Sofia will work with the Seven Pictures team and their cutting edge technology to bring global T.V. and film production opportunities to the U.S.
Seven Pictures ensures a streamlined process for all international production companies wishing to produce T.V. and film within the U.S. Oftentimes it is challenging to acquire the correct paperwork due to the different rules and regulations each country and state may have. Seven Pictures is making it more efficient for overseas production companies by offering their professional industry expertise, as well as Sofia who will the point of contact handling all the necessary pre-production while overseeing all aspects of production.
"It's absolutely necessary for international productions to come to the U.S. with all the necessary pre-production in place. There are different rules to follow in all aspects of production here and if it's not done right, productions can face financial damages or fail to meet shooting schedule. Our role will be critical in ensuring successful production in the U.S." says Producer, Sofia Kry.
Seven Pictures Hollywood video production company offers services including:

Permit acquisition
Insurance
Scouting & securing locations
Film equipment usage
Local crew hiring
Cast & crew lodging/transportation booking
Payroll setup
Sofia is a highly esteemed producer who has worked with some of most successful shows with the biggest television networks oversees including Swedish Housewives of Hollywood, Germany's Next Top Model, Norway's Next Top Model, and Sweden's Next Top Model.
Seven Pictures has long established themselves as a well-respected film and video production company, and now looks to becoming an international industry leader as well. They are devoted to producing impressive and entertaining video with their cutting edge equipment. With over 25 years of specializing in highly effective corporate, marketing, training and orientation videos, Seven Pictures produces superior productions that present a clearer, elevated message in the best way possible.
About Seven Pictures
Seven Pictures takes a meticulous and disciplined approach toward video production. With over 20 years of experience in the industry they specialize in creating cinematic quality product videos, corporate videos, training videos, and TV commercials with unparalleled craftsmanship. Seven Pictures is a pioneer who understands that a high quality video production is more than just point and shoot—it's about delivering visionary ideas and executing something spectacular. For more information visit http://www.SevenPictures.com.