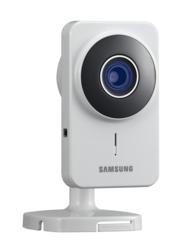 I travel a lot and being able to see what's happen at my house really helps me sleep better. Steve Kingdon
Ottawa, Canada (PRWEB) June 16, 2013
Home video security has taken a giant leap forward with iWatchLife's new "See What Matters" technology. Users are able to easily set up as many cameras as they need to watch the areas they are concerned about and record only the events that matter to them. The system can be filtered to the owner's preferred parameters with many custom options available:
The new Smart Event Detection allows homeowners to draw an "iWatch zone" in the camera's view and sends notifications when defined events occur within that zone. It can be scheduled to come on at certain times and recognizes preset events, motion, light/dark changes, major scene change (camera tampering) and connectivity. Instead of generic motion in a hallway, the camera can now be triggered by movement as specific as the top of the front door opening within the "iWatch zone" and respond accordingly.
These recent advanced video analytics reduce false alerts and send an email alert with a picture of the event to multiple devices if desired. Any web-enabled device can be used to securely view past events or live action. The Samsung SmartCam picks up any audio giving homeowners a complete picture of what they are monitoring.
iWatchLife can be set to record the specific events a homeowner is concerned about: now there is no need to filter through hours of footage. Video is stored securely in the iWatchLife account and visible only to those with access. This customization takes home video surveillance out of the old school continuous-recording security tapes that must be edited in order to be useful. CEO, Charles Black said, "This new technology lets users "See What Matters" to them, monitoring when and where desired."
Suggested applications include monitoring contractors when the homeowner is absent, vacation home security, and childcare. A camera in a toddler's room can alert a tv-watching parent that their child is awake by an automatic PiP (Picture in Picture) alert if the television is a Samsung Smart TV and part of the system. Eldercare is made easier by the ability to monitor from another part of the house. "The new iWatch zone" system can let pet owners know when reinforcement is necessary. This recent enhancement in home video surveillance will have many uses," said Tom Leger, the company's business development vice president.
About iWatchLife:
iWatchLife is a leader in smart and affordable cloud-based video monitoring that enables consumers to monitor, share and See What Matters™ most. Using iWatchLife consumers can remotely monitor their home, family or small business from any smartphone, tablet, PC or smart TV. With its advanced analytics and patent-pending smart event detection technology, iWatchLife reduces false alerts and expensive internet fees by using bandwidth four times more efficiently than competing solutions. This unique and easy-to-use video monitoring solution enables consumers to create their own Family Broadcast Network for privately sharing content with friends and family.