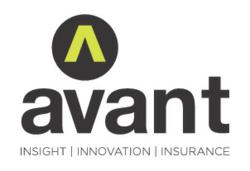 Nashville, TN (PRWEB) June 18, 2013
TIS Nashville has provided insurance to the trucking industry for over 35 years. They are the longest running program manager for Non-Trucking Liability coverages for owner operators. However, in the past year they have added six new product lines, two new insurance carrier partnerships and completed the purchase of iCS of Jacksonville, Florida. This expansion allows them to provide insurance not only to owner operators, but motor carriers, couriers and moving and storage companies. In addition, they have expanded services offered by ASC on a fee basis directly to trucking companies and insurance carriers alike.
Scott Hendricks, CEO of AVANT LLC., commented on the new company, "TIS began with the invention of Non-Trucking Liability. We are continuing that culture of innovation and will be further expanding to reach more markets and help our agency partners grow their top line. To effectively accomplish this goal, we have created a mother company that effectively provides a cohesive brand and central concept." Scott believes Avant's competitive advantage resides in this new organizations ability to attract the top niche experts in the transportation insurance industry and provide the tools they need to build new products faster than they would at other organizations.
The Avant leadership team states they are committed to broadening its menu of coverages and expanded services to their retail partners. Their plan is to continue to expand all platforms (MGA, Wholesale and TPA), providing growth and leadership to the industry, while respectfully enabling existing subsidiaries, like TIS, to keep their culture and organizations intact.
Insurance Agencies interested in learning more about Avant or its subsidiary companies: TIS Nashville, Avant Specialty Claims and iCS can visit http://www.avantins.com, http://www.tisnashville.com or call Tom Thompson at (800) 251-8040.