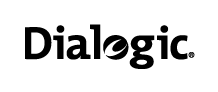 "The BorderNet 4000 SBC was the best platform of choice in our case; it gave us the level of integration into our control layer domain we needed, resilience and session performance to effectively exchange traffic with our interconnect partners."
Milpitas, CA (PRWEB) June 17, 2013
Dialogic Inc. (OTCQB:DLGC), the Network Fuel™ company, today announced that it was selected by communications provider Telekom Slovenije to energize its infrastructure to support high-end mobile, fixed and IP multimedia subsystems (IMS). Dialogic gives Slovenia's largest communications provider a modern, IP-based solution with more functionality, better integration and a lower total cost of ownership (TCO) – all on the tight timeline required, with uninterrupted service.
Telekom Slovenije wanted to modernize its network for operational efficiency and to accommodate advanced features for its customers. The company put the Dialogic® BorderNet™ 4000 Session Border Controller (SBC) through rigorous testing, and was impressed by its ability to support all existing call scenarios and its scalability for growing traffic requirements. Telekom Slovenije deployed the Dialogic® ControlSwitch™ system as the core switching platform for its International Exchange as part of its IP transformation initiatives.
"The BorderNet 4000 SBC was the best platform of choice in our case; it gave us the level of integration into our control layer domain we needed, resilience and session performance we needed to effectively exchange traffic with our interconnect partners," said Matjaž Beričič, converged core network director for Telekom Slovenije. "The ease-of-use of the Dialogic platform secured our service provisioning process. The SBC's tight integration with the ControlSwitch system also allowed us to identify and resolve problems more quickly, coordinate operations better, and generally develop, integrate and operate our converged core network more efficiently, also resulting in cost savings."
Andrew Goldberg, senior vice president of marketing and strategy for Dialogic, said, "Service providers are being squeezed on all sides with capital expenditure restrictions and booming customer demand, and they face unprecedented pressure to streamline services. Dialogic customers see zero service interruption and greater insight to caller activity, allowing them to offer more valuable subscriptions and cost savings to operators and end-users."
About Dialogic
Dialogic (OTCQB:DLGC), the Network Fuel™ company, inspires the world's leading service providers and application developers to elevate the performance of media-rich communications across the most advanced networks. We boost the reliability of any-to-any network connections, supercharge the impact of applications and amplify the capacity of congested networks. Forty-eight of the world's top 50 mobile operators and nearly 3,000 application developers rely on Dialogic to redefine the possible and exceed user expectations.
For more information on Dialogic and communications solutions energized by our technology, visit http://www.dialogic.com and http://www.dialogic.com/showcase. Also, visit our social media newsroom for the latest news, videos and blog posts.
Dialogic, BorderNet, ControlSwitch and Network Fuel are either registered trademarks or trademarks of Dialogic Inc. or a subsidiary thereof ("Dialogic"). Other trademarks mentioned and/or marked herein belong to their respective owners.
About Telekom Slovenije
Telekom Slovenije is the leading Slovenian provider of electronic communications. It provides high-end mobile, fixed and IP communications, multimedia content, and services to residential and business users. Telekom Slovenije's Mobitel and SiOL brands are synonymous with high-quality, fast and reliable mobile and broadband, user-friendly services.
For more information visit http://en.telekom.si/.