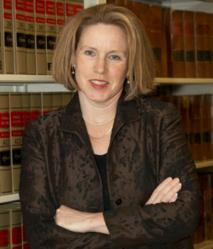 Margaret calls assisted suicide laws a 'recipe for elder abuse.' She has probably done more than anyone to connect the dots between what is known about elder abuse and the specific provisions of assisted suicide legislation.
Rochester, NY (PRWEB) June 15, 2013
June 15 is World Elder Abuse Awareness Day. In honor of the day, Not Dead Yet, a national disability rights group, urges elder abuse professionals to speak out against legalization of assisted suicide.
"Most states reject assisted suicide," says Diane Coleman, Not Dead Yet's President and CEO. "Assisted suicide is legal in just three states. Oregon and Washington enacted their laws in 1997 and 2008. Last month, Vermont enacted its law."
A major concern among disability groups is the risk of abuse of elders and people with disabilities. "The clearest explanation that I've heard about the problems with abuse in the context of assisted suicide come from elder law attorney, Margaret Dore," says Coleman. "Margaret calls assisted suicide laws a 'recipe for elder abuse.' She has probably done more than anyone to connect the dots between what is known about elder abuse and the specific provisions of assisted suicide legislation."
In a recent article about Vermont's new law, Dore highlighted two elder abuse studies published by the Met Life Mature Market Institute. "In the first study, from 2009, the estimated annual financial loss by victims in the United States was $2.6 billion," Dore noted. "In the second study, from 2011, the estimated loss was increased to $2.9 billion. Again, these are yearly figures. Elder abuse is a huge problem."
Disability advocates are very concerned about the role of family members and other caregivers. Dore says, "The 2009 study also describes how perpetrators are often family members, some of whom feel themselves 'entitled' to the elder's assets." According to Dore, "The study describes how the abuse starts out with small crimes, such as stealing jewelry and blank checks, before moving on to larger items or coercing elders to sign over the deeds to their homes, change their wills, or liquidate their assets. The report also states that victims 'may be murdered' by perpetrators."
Dore relates this to specific provisions in assisted suicide legislation. "With assisted suicide laws in Washington, Oregon and Vermont, perpetrators can instead take a 'legal' route, by getting an elder to agree to a lethal dose request. Once the lethal dose is issued by the pharmacy, there is no supervision over administration. Not even a witness is required. If the elder struggled, who would know?"
Proponents of assisted suicide claim that official reports from Oregon and Washington prove that assisted suicide is safe. According to Dore, however, these reports are a version of "Don't Ask, Don't Tell." She says, "Required official forms and reports do not ask about or report on whether the patient consented at the time of death."
"The official reports are not, however, useless," says Dore. "They show that the majority of people who have died under the Oregon and Washington Acts have been well-educated. Typically, people with this attribute would be those with money, i.e., the middle class and above. The statistics also show that the majority of people dying have been age sixty-five or older. 'Older people with money' are a prime demographic for abuse."
Some disability advocates believe that professionals in the field of elder abuse prevention have important knowledge to contribute to the assisted suicide debate. "So far, elder abuse professionals have not been very visible," says Diane Coleman, "and that needs to change. Policy makers need a much deeper understanding of elder and disability abuse when they are weighing the pros and cons of assisted suicide legislation."