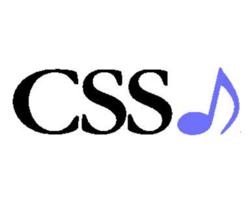 (PRWEB) June 18, 2013
At a time when the term royalty-free has lost much of its initial meaning, CSS Music, a leader in royalty free production music, helps producers understand the difference between royalty free music and its many imposters.
All royalty-free music licenses should cover these three necessary rights:
1. Master Use
2. Synchronization (generally to a picture)
3. Public Performance
When buying a tune on a royalty free basis, users should be paying one upfront fee to cover a wide array of licensed uses. Licenses should be for a lifetime blanket not just a needle drop which is royalty for one discrete use. Even production blankets which license unlimited music from one library for one production are not considered royalty free. The key is the number of uses built into the license and the length of the term. By offering only a limited number of uses what some libraries have done is re-invent the needle drop or royalty per use system.
"Music libraries are all different and often so is their licensing," says Mike Fuller, CSS Music Marketing Director. "The term "royalty free music" has been distorted to such an extent that it's hard to tell the players without a scorecard. There are some simple facts and tests that you can apply to determine the best deal for you. Remember, it's the license you're really buying. Read it carefully, ask questions and get it in writing."
Royalty-free licensing as practiced by leading buy out and royalty-free music libraries, requires a single, upfront fee for the bundling of all possible licensed needle drops, production blankets and annual blankets for the full length of the term, usually 50-99 years.
A needle drop may seem reasonable at first. However over time those fees add up. It is key that producers consider short run and long run costs when purchasing music. A lifetime blanket, royalty free bundle is an investment in an asset. A royalty per use is merely an expense.
About CSS Music:
Established in 1982 in Los Angeles, CA, CSS Music is a royalty-free music company with a library of more than 12,000 tracks. CSS Music provides royalty free music and sound FX for film, video and television producers. CSS is dedicated to working with music supervisors, editors, directors and producers to meet their creative needs. For more information on CSS Music visit http://www.cssmusic.com/.