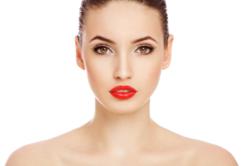 Toronto, Canada (PRWEB) June 18, 2013
According to Stanford Medical, platelet-rich plasma has been used in applications of medicine for decades. Now, doctors have developed the vampire facial, utilizing platelet- rich plasma, delivering a revolutionary organic anti-aging procedure.
Platelet-rich plasma therapy, better known as PRP, has been used by doctors for years to treat and help heal injuries and conditions related to muscles, bones, and tendons. More recently however, doctors have been implementing PRP in their evolving quest to find treatments to fight against the signs of aging. PRP facial, or more commonly referred to as the vampire facial, has shortly become Hollywood's latest trend, attracting celebrities like Kim Kardashian and even being featured in this year's Academy Awards' gift bags. Though relatively new and not well studied, PRP and the vampire facial just might be the next great breakthrough in anti-aging treatments.
PRP, the active ingredient of the vampire facial, was originally developed to aid in healing injuries and conditions, most commonly, sports injuries such as torn ACL's. PRP helps athletes recover faster by promoting and speeding up the heeling process. As Stanford Medical described it, "The basic idea behind PRP injection is to deliver high concentrations of growth factors to an area of injury, with hope of stimulating a healing response and reducing inflammation in the tissue." The same idea applies to reducing the signs of aging.
When undergoing a vampire facial, doctors draw blood from the patients arm and then spin the blood in a centrifuge, separating it into its different parts of red blood cells, platelets, and plasma. The middle layer, composed of PRP, contains highly concentrated platelets, which are the cells that normally promote clotting. These platelet cells consist of a number of specialized cells called growth factors. When injected, these growth factor cells interact with local skin cells and send signals. These signals ultimately initiate a variety of events including cell division, migration, and collagen formation. The idea is that by promoting the formation of collagen, the primarily ingredient that has been linked to helping correct the visible effects of wrinkles, the body is rejuvenating itself.
When reading it from a textbook, the science makes sense, however there is still a lot that is fairly unknown in regards to the vampire facial. As Popular Science states, "There's no evidence at all that this gory procedure works, and only the babiest starting evidence that injecting platelets into the skin works at all against the appearance of aging." Needless to say, this isn't stopping many people. Since the vampire facial is 100% organic, all-natural, and derived from your own blood, there are few side affects and no chance of an allergic reaction. Furthermore, a vampire facial does not use any additional chemically engineered injectables such as Botox or dermal fillers, which have a greater chance of causing an allergic reaction and side affects.
The vampire stem cell facial has lately been receiving a lot of attention in all the major fashion and pop culture magazines, and from of the looks of it, this procedure really works. In a recent issue of Glow Magazine, the senior editor, Katie Rae, decided to try out this hot new procedure. She consulted with Dr. Middleton, a premier cosmetic surgeon in Toronto, for her vampire facial. After undergoing the vampire facial with Dr. Middleton, in Katie Rae's article she reported, "I do look fresher and more rested. My face looks fuller and calmer somehow." Katie Rae further writes, "I go to the mirror and I am pleasantly surprised at what I see. The next day, a co-worker tells me I look 5 years younger."
With results like those seen with Katie Rae, the vampire facial is likely to grow and become apart of our anti-aging regimen. Dr. Middleton is just one of a handful of qualified cosmetic surgeons that understand the benefits of the vampire facial and are offering it to their patients. The vampire facial is giving those seeking anti-aging treatments another option to choose from.