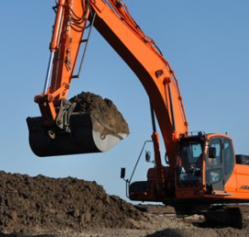 New distribution points increase sales.
(PRWEB UK) 16 June 2013
Topsoil Shop, one of the UK's leading topsoil suppliers, increases bulk sales of quality BS3882 topsoil as the company expands its distribution network. The company has recently expanded its supply network into new yards North and South of Birmingham and West of London.
"These new distribution points are making us far more competitive in regions we were previously struggling to supply competitively," said the company sales director. The Company is now producing quality BS3882 compliant topsoils for house builders from three new locations, making it much stronger in the Midlands and London. This has led to a huge increase in bulk topsoil sales as landscapers catch on to the new consistently high quality topsoil supplies.
The company continues to grow sales in both bagged and bulk topsoil from its website, http://www.topsoilshop.co.uk.