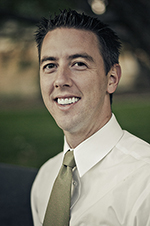 Our purpose is to help people find and hire virtual assistants in the simplest way possible.
Salt Lake City, Utah (PRWEB) June 16, 2013
Onlinejobs.ph was created to make outsourcing to the Philippines easier for business owners. The website has recently been made over to be even more simple and user-friendly.
"Hiring the right people with the right skill sets is key in creating a successful business. The task, however, can be overwhelming. Our purpose is to help people find and hire virtual assistants in the simplest way possible," says John Jonas.
The website now features links on the homepage of example searches that professional recruiters use when searching for employees (example: Webmaster, SEO Expert, Writer, Designer, etc.). Those pre-defined searches help guide employers to find the quality virtual assistants who have the skill sets they need in order to make their business successful.
OnlineJobs.ph has also implemented a new communication system to prevent spam.
"The security of our clients, both employers and jobseekers, is extremely important to us, which is why we made protection against spammers a top priority when we were redesigning our website," explains Jonas. Under the new system, employers and jobseekers are highly protected against scams and spam.
Easy navigation though the site was another element that Jonas and his team placed as a top priority for their website. It features a tab for employers and a tab for jobseekers, depending on the need.
Also, rather than having jobseekers submit resumes, OnlineJobs.ph has jobseekers rate themselves on specific skills that employers are looking for. An employer can then search specific words like: Designer, SEO, Programmer, etc., to narrow down the potential employees to a more reasonable number. Being able to skip the step of skimming through thousands of resumes saves time and frustration.
The OnlineJobs.ph makeover has not only made the site more appealing, but it is now even simpler, safer, and easier to navigate than before.
Since 2007, John Jonas has employed innovative methods teaching business owners how to increase efficiency and decrease cost by delegating labor to the Philippines. Jonas offers customized tools to hire, train, manage and pay Filipino employees through ReplaceMyself.com, http://www.OnlineJobs.ph, Payments.ph and TrackLabor.com.