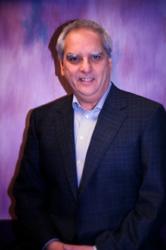 Rockville, MD (PRWEB) June 15, 2013
Steven N. Rice, DDS of the Advanced Laser Gum Surgery Institute of Washington now offers a revolutionary new gum disease treatment in Rockville that not only attacks diseased gum tissue but also stimulates new bone growth, allowing patients the choice of receiving implants over bridges or dentures. Dental implants are the preferred treatment of choice for Rockville patients with missing teeth because of their longevity and ability to prevent further bone loss or jaw degradation as the patient ages. Additionally, having implants instead of bridges or dentures increases the health and lifespan of the neighboring natural teeth.
The newly FDA-cleared LANAP makes the option of dental implants a reality for patients in Rockville that would likely never have had that option otherwise because implants cannot be placed in diseased tissue. Dr. Rice uses the laser to target only the diseased tissue, leaving all healthy gum tissue intact and unaffected. In addition, LANAP is proven to stimulate the growth of bone in the jaw which also helps ensure that an implant can be solidly put in place and able to remain there for as long as possible.
The ability for patients to receive this new gum disease treatment in Rockville opens up worlds of possibilities when dental implants become an option for replacing missing teeth. Bridges can be an alternative to implants, but they require the grinding of neighboring teeth for support and also allow the jawbone to deteriorate as there is nothing holding it in place. Dentures also allow for the loss of jawbone structure over time, which leads to the need for replacement dentures due to improper fit in order to match them to the adjusting jaw line.
Dr. Rice's use of laser gum disease treatment in Rockville is far less invasive than traditional periodontal disease treatments. There is no cutting or scalpel involved and only a local anesthetic is required. Patients typically experience little to no bleeding and virtually no recovery period is required; patients can resume normal daily activities immediately after the procedure. This simplified gum disease treatment eliminates the need for Rockville patients to undergo invasive surgery in order to qualify for dental implants. Laser gum surgery patients with advanced gum disease now have renewed hope for eradicating periodontitis as well as improving their eligibility for dental implants.
About The Doctor
Advanced Laser Gum Surgery- Institute of Washington is a periodontal practice offering patients personalized dental care in Rockville, Maryland since 1981. Dr. Steven N. Rice received a Doctor of Dental Surgery degree from the University Of Maryland School Of Dentistry. He continued his education as a General Practice Resident in the United States Army, where he was awarded a Medal of Commendation. He studied periodontics at the Medical College of Georgia and was recognized as a Diplomate of the American Board of Periodontology upon completion. Dr. Rice is part of one percent of dental professionals providing the most recent FDA cleared laser procedure for gum disease treatment. To learn more about Advanced Laser Gum Surgery Institute of Washington and their dental services visit their website at http://www.advancedgumsurgery.com and call (240) 747-7355.