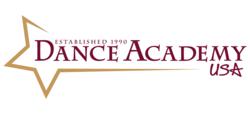 Having such highly qualified professionals partner with current DAU staff will provide an amazing experience for dancers of all ages and skill levels.
San Jose, CA (PRWEB) June 15, 2013
Dance Academy USA, has announced that they will be hosting the Flow 40 Dance Workshops which will be held Saturday, July 20th through Sunday, July 21st. Current DAU faculty will partner with other professional dancers to lead workshops in jazz, contemporary, lyrical, hip hop, leaps and turns techniques and more. Students will also learn audition tips and tricks from industry professionals. The Flow 40 Dance Workshops are considered the nation's premier in-house dance workshops.
These workshops are offered to students of all ages and skill levels and is an opportunity to learn from professionals while expanding their dance education. According to Jane Carter, the Artistic Director at DAU, "We are ecstatic to be hosting Flow 40 Dance Workshops this summer. Students that attend will have the incredible opportunity of learning from high profile dancers at an affordable price. Having such highly qualified professionals partner with current DAU staff will provide an amazing experience for dancers of all ages and skill levels."
Flow 40 faculty features some of the the most popular, top dancers in the country, including Grant Chenok, Nick Drago, Jeremy Duvall and Albert Cattafi. Grant Chenok began his training in the San Francisco Bay Area and has appeared in Days of Our Lives, Scrubs, on the Disney Channel, and in VH1's movie 30 Days till I'm Famous. Nick Drago has appeared on numerous television shows including, Dancing with the Stars, The Oprah Winfrey Show, How I Met Your Mother, Glee, as well as numerous music videos. Jeremy Duvall is a devoted teacher and choreographer and has taught at the Edge Performing Arts Center, the Debbie Reynolds Dance Studio, and at the Broadway Dance Center in New York City. Albert Cattafi has appeared as soloist at the Urban Ballet Theatre, a guest artist at the Astaire Awards on Broadway, and has been a featured soloist in national and European tours of "A Few Good Men".
Those interested in attending the Flow 40 Dance Workshops or other summer programs, are encouraged to complete the summer registration form located at DanceAcademyUSA.com. Payment for desired services, camps, intensives, classes and/or class card should be included and mailed back with the registration. The summer tuition rates are a one-time fee and reflect the total cost of the summer session based on the number of hours/week of classes each individual student will be taking. Forms can be mailed to Dance Academy USA, Attn: Kim Barrett, 21269 Stevens Creek Blvd #618, Cupertino, CA 95014.
Dance Academy USA is the largest dance studio in Northern California and has served the San Jose area dance community for over 20 years. DAU is a Bay Area Green Business which offers classes in tap, ballet, jazz, contemporary, lyrical, Zumba, hip hop and breakdancing. DAU is also known for their award winning competition team which is Nationally Ranked. To learn more about Dance Academy, please visit their website at DanceAcademyUSA.com. You can also contact DAU by phone at (408) 257-3211 or by email at OfficeTeam(at)DanceAcademyUSA(dot)com.
About the company:
Dance Academy USA was founded in 1990 by James R. and Jane R. Carter. The business has since expanded in size, becoming the largest dance studio in Northern California with a staff with over 50 employees. Jane Carter is a graduate of San Jose State University with a degree in Human Performance and Fitness and a minor in Nutrition and Food Science. While at San Jose State University, Jane was a member of Spartan Spectrum Dance Team. While in college she was also selected as the Dole Corporation "Ambassador" which allowed her to teach dance in Japan. Additionally, Jane is a former dancer for the Golden State Warriors and a professional cheerleader for the San Francisco 49ers.