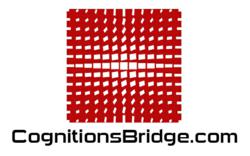 Every student develops his/her cognitive abilities to a lesser or greater degree… but each student is expected to have optimum level of core cognitive abilities, fitness and stamina for learning in a group-learning class environment.
Middletown, NJ (PRWEB) June 18, 2013
Anant Goel, CEO at RKNet Studios stated: "In order to meet the needs of students in the 21st century, we need to rethink education, its goals, methods and structures. It is no longer adequate to teach only discreet and abstract facts, or to deliver content to students devoid of real world context. The students of today need to be prepared for college or a career upon graduation from high school."
We live in a rapidly changing world that is increasingly dependent on global communication, inter-personal collaboration, and a variety of technology tools to sustain growth and competition. We all have laptops, smartphones, and easy access to Internet… to search, to communicate, and to collaborate.
That's all well and good, but having access to technology does not automatically make us the master of 4 C's or develops the skills needed for work, businesses, and life in the 21st century. A 21st Century Education Initiative teaches students how to use critical thinking, collaboration, communication and creativity (the Four C's) along with the traditional Three R's.
Goel stated: "We know about the 4C's from the buzz in the media. What about the fifth C; as in "Cognitive skills" that are needed for success in life. Children and adults need to develop cognitive abilities and perceptual skills to make all learning possible and raise their achievement level. It is well recognized that "what we can cognize, we may learn… and what we perceive, we may cognize."
Cognitive abilities and perceptual skills are not "all or nothing" abilities. Every student develops his/her cognitive abilities to a lesser or greater degree… but each student is expected to have optimum level of core cognitive skills, fitness and stamina for learning in a group-learning class environment.
Teaching the ability to learn should be considered equally as important a goal as is a mastery of prescribed content. If the students don't have the requisite skills needed for learning curricular content, regardless of what intelligence such content might involve, attempts to re-mediate content deficiencies are likely futile.
Over the years, some individual teachers have adapted Meeker & Meeker SOI (Structure of Intellect) material to develop students' cognitive abilities on a pupil-by-pupil basis. However, this was mainly within the gifted/talented programs… a paradox which implies that the most able students get to enhance their cognitive abilities. Now faced with demands of 21st Century Education Initiative, and broad cognitive diversity in every class room, teachers seek a group-based solution that can help develop age-level [and developmental-level] cognition in all students… while dedicating the pupil-by-pupil approach to at-risk and special-needs students.
That's a tall order for any technology based solution to group-based cognitions development. Well, it has taken over 10 years of dedicated research and development for RKNet Studios to launch its Cognitions Bridge suite of fun games for one-on-one, as well as, group-based cognitive skills development solutions.
Cognitions Bridge games are based on the evidence for the brain's ability to change and grow according to the way it is used… from infancy through adulthood. Also, intelligence and cognitive abilities, like physical abilities, can be exercised and developed through cognitive and perceptual exercises.
By stimulating brain with several simultaneous activities; children as well as adults can increase their attention span and awareness to their surroundings. Cognitive games help sharpen memory, process information quickly, recall and organize their thoughts in positive and productive manner… all the while playing a competitive game and having fun.
Progressively increasing complexity and the need to engage multiple cognitive skills create Cognitions Bridge; a network of efficient and faster pathways to engage different parts of the brain in a networked and collaborative manner… and that develops cognitive reserves and increased complexity of neuronal synapses.
In a game played against the computer, the computer acts as mentor and a friendly playmate that can play for hours, communicates non-verbally and doesn't judge. If a child needs more input to feel satisfied and connected to the world around them, the game introduces healthy challenges, increasing complexity, and a competitively winning opportunity that will provide the right amount of stimulus.
Cognitions Bridge games are real life strategy and intelligence games; and are fun while developing cognitive and social skills playing against the computer. Once the child is comfortable playing and accepts the computer as a playmate, a parent can take over to further teach and nurture the youth's cognitive and social skills.
Each game highlights the cognitive skills engaged, keeps scores to monitor player's progress, and at the end it grades cognitive skills level. Everyone has cognitive abilities, but not everyone's abilities are the same. People can, at any age, improve their cognitive capacity, speed and accuracy. When they do, everything that relies on those skills gets easier, faster and more efficient.
Cognitions Bridge games can be downloaded from Google PLAY Store or the Apple APP Store.
Launch Press: http://www.youtube.com/watch?v=U1nLhrvZxbg
Download Free Game from Play Store: https://play.google.com/store/apps/details?id=com.rknetstudio.ninja
Download from App Store: https://itunes.apple.com/us/app/21-bridge/id623725250?ls=1&mt=8
About RKNet Studios:
RKNet Studio develops and distributes digital media content, mobile apps and mobile games for the global audiences. Created by NJBIN award winning team; Cognitions Bridge mobile apps and games are for education, entertainment, brain fitness, and cognitive skills development. The designers/developers bring over 40 years of experience in technology, Applied Cognitive Psychology, communications, and applied operator training systems for fast moving Nuclear Power Control Room environments.