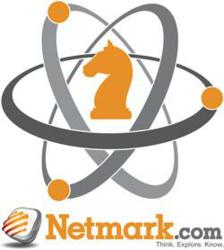 Idaho Falls, ID (PRWEB) June 17, 2013
Netmark has fundamentally changed the way in which internet marketing is applied and conducted. Internet marketing is an ever changing industry with search engine algorithm changes rending techniques and best practices either useless or, at times, even harmful, to marketing efforts. With this in mind, Netmark understands that it is important to stay up-to-date on all the major search engine algorithm changes and to gather as much publically available data possible. This March Netmark unveiled and launched a new software designed with that sole purpose in mind, to gather statistical information regarding ranking websites and to figure out which activities and attributes in ranking websites is important. This information is contained in Netmark's new study to be released in June, and will illuminate the mysteries that are common to the internet marketing industry.
Netmark is an internet marketing leader that focuses and specializes in not only helping website owners and companies, but also other marketing agencies as well. The study that Netmark is publishing will be used to help any company in the industry, from the individual website owner looking to get ahead of their local competition to large enterprise companies that struggle with knowing which particular online marketing strategy and campaign will most effectively boost traffic and sales, and finally to industry insiders that want a competitive edge to assist their clientele.
Netmark's study is able to help so many diverse companies and industries because it looks at hundreds of ranking factors of hundreds of ranking websites. The market research then correlates which activites have had a positive impact on the ranking websites, which factors have had little to no impact on ranking factors, and finally which aspects have negatively affected websites' ranking factors. With this in mind, it becomes clear to companies where to invest and which internet marketing campaigns will yield the best results. Another key aspect of the Netmark study is that it is current and relevant, taking into account all major and recent search engine algorithm changes. This means that the market research contains information that can have an immediate impact, and is not outdated because of new search engine algorithms.
Netmark is located in Idaho Falls, Idaho. Netmark continues to grow as an industry leader and an industry marketer. Netmark was founded in 2007 by Chad Heath and Josh Dolton, internet business pioneers.