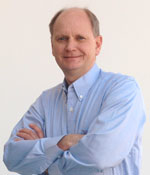 An LLC is an LLC for asset protection purposes, but it can be any one of a number of tax entity structures, for tax purposes.
Orem, UT (PRWEB) June 24, 2013
Most business owners realize that LLC asset protection is especially important in today's litigious society. But what they may not realize is that there are other less obvious traps that can take money from their business. In his LLC Asset Protection article Lee Phillips reviews those traps, such as illness, divorce etc. He then describes the advantages of using an LLC over a corporation, because of the double asset protection.
Traditionally corporations have been used for "family" planning or "closely held" business structuring, but the corporation has no ability to protect the business from the personal legal trouble of a member. The ability of the LLC to protect against personal legal trouble of the members is one of the advantages of the LLC asset protection.
Mr. Phillips observes that many people ask, "How good is the LLC asset protection?" He then states, "I have written this article to help businessmen understand the asset protection that comes from both sides of the LLC. Many folks confuse the asset protection with the tax issues of a business. An LLC is an LLC for asset protection purposes, but it can be any one of a number of tax entity structures, for tax purposes."
The bottom line is someone can protect their assets using an LLC. The LLC Asset protection will help even if they start it after they know the lawsuit is coming. People should start putting assets into LLCs to protect them and usually it will work, even after something has triggered a legal challenge. Even in the case of a bankruptcy, if the transfer takes place more than two years prior and the LLC documents are written properly, the assets can be protected.
Mr. Phillips serves as a counselor to the Supreme Court of the United States. He is the author of 11 books, including his latest book Protecting Your Financial Future. He has written hundreds of articles for professional people to assist them in finding various strategies to use the law to protect their property, save taxes and make more money. He has given addresses at thousands of business seminars. He enjoys helping people apply the law, not only to provide asset protection and estate planning, but to use it to structure businesses and save taxes, helping individuals achieve success.
LegaLees was founded in 1982 by Lee R. Phillips. It is a legal self-help publishing company. It produces products designed to help people understand the law. Based on his own personal experiences, Mr. Phillips realized that people needed to be able to understand how the law works so they can direct their own legal professionals. He also saw that people who want to do their own legal work need to be shown how, not just handed a fill-in-the blank form. LegaLees has designed many products to help individuals structure their personal and business affairs. All of the products help the clients protect assets and prevent legal disasters that can strike at any time.