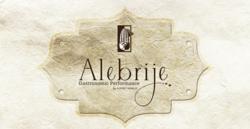 Riviera Maya, Q. Roo (PRWEB) June 16, 2013
Sunset World Resorts & Vacation Experiences announces the reopening of the Alebrije Gastronomic Performance Restaurant in the Hacienda Tres Ríos Resort, Spa & Nature Park, a model of show cooking in which the best prehispanic, colonial and contemporary Mexican recipes are discovered, enjoyed, rescued and combined.
Based on the principles of its constantly innovative spirit, Sunset World Resorts & Vacation Experiences has reinvented this emblematic culinary center in its ecotourism complex in the Riviera Maya, redefining parameters to turn it into an establishment for designing, teaching, entertaining and tasting the flavors of authentic Mexican cooking, accompanied by the best Mexican wines, tequilas and mezcals.
Alebrije Gastronomic Performance proposes the creation of experimental dishes inspired by Mexico's prehispanic roots and combines them with colonial Mexico's long gastronomic history and contemporary experimentalism.
This renewed gastronomic concept aims at showing diners the deep relationship between Mexican cultural identity and its culinary wealth through its chef, who as creator and master will share with diners his knowledge of the art of traditional cuisine.
Alebrije Gastronomic Performance aims at entertaining with shows that combine artistic themes, such as poetry and visual entertainment, while diners savor distilled drinks and innovative dishes that are only limited by the chef's imagination and creativity.
The menu, just like the restaurant's decoration, varies according to season, thus always offering new, fresh and innovative products. With this in mind a forum was opened among students from Cancun's Instituto Superior de Estudios Creativos so that they can complement their educational experience by periodically redesigning the interior of the Alebrije Gastronomic Performance restaurant, based on traditional Mexican themes.