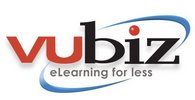 Los Angeles,CA Toronto,ON (PRWEB) June 18, 2013
The role of the finance function is more critical than ever in today's business climate and Vubiz Elearning has responded with the launch of the elearning program: Redesigning the Finance Function.
This new elearning program focuses on three major activities of the finance function: transaction processing, control and risk management, and decision support. Learners will see how the role of the finance function is changing in today's world to create, enable, preserve, and report value. There is less emphasis on transaction processing and more emphasis on data analysis which provides better decision support to other units and, most importantly, helps guide overall organizational strategy. The finance function is no longer seen as a purely technical function, involved with looking backwards and measuring past performance. Today, the finance function has evolved to play a key role in identifying the strategic requirements of the organization and making recommendations for future success.
The two modules in Redesigning the Finance Function use text, audio, video, and interactive graphics to present the best in contemporary management practices. This 5 hour program includes a final exam and a certificate of completion. Contact Vubiz to see a sample of course.