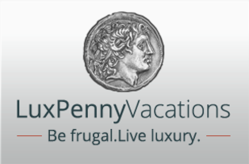 New York, New York (PRWEB) June 15, 2013
LuxPennyVacations.com, is pleased to announce new Father's day Cabo resort packages. These all new vacation packages are here for a limited time, and can be booked through LuxPenny's online reservation system. Travelers visiting Cabo are eligible for a Cabo Resort Package and a Cabo Villa Package.
LuxPennyVacations.com is pleased to announce up to 30-50% off normal resort and villa pricing as a result of Father's day package.
Cabo Resort packages are available to patrons traveling to Los Cabos all year long. LuxPennyVacations is pleased to unveil this special offer in the month of June, as a part of its Father's day special for travelers.
About LuxPennyVacations
Lux Penny Vacations is a luxury destination company. We are committed to providing only the best in life experiences for couples and families. At LUX, we have carefully picked out the finest resorts, restaurants and activities for our clients to indulge in. We also provide you with your own Personal Vacation Concierge. Imagine walking into your resort room with the fridge fully stocked with the items you selected and your favorite magazines waiting for you on the coffee table. LUX Penny is a lifestyle. It is for adventurers looking for an experience. It is for travelers looking to have the best concierge services. It is for the guests whose lifestyle is to spend money wisely.