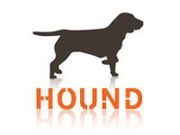 Many retailers are aggressively hiring and adding on staff, anticipating that most Americans will be in a buying mood.
Pasadena, CA (PRWEB) June 16, 2013
Retail employment continued to be an area of job growth, according to the latest Bureau of Labor Statistics report. With 28,000 jobs added last month, retailers displayed enough confidence in future sales to hire. Retail demand was strongest for store managers and cashiers on job site Hound.com.
Retail trade employment rose by 28,000 in May, according to the Bureau of Labor Statistics. General merchandise stores were the biggest source of jobs, adding 10,000 jobs last month. Overall, this has amounted to an average of 20,000 retail jobs per month being added, a sizeable portion of the total number of new jobs in 2012.
The BLS data reflected hiring trends on Hound.com, a leading job site. Demand was equally high for cashiers and store managers, which had approximately 6,000 and 4,400 openings, respectively. Most of the hiring has been concentrated in New York City and Houston. Many retailers are aggressively hiring and adding on staff, anticipating that most Americans will be in a buying mood now that the economy is improving.
In general, the retail industry tends to mirror consumer confidence in the overall economy - or at least people's perception of it. At the height of the recession, Americans held tightly to their cash and retail sales plummeted, moving many employers to slash staff. Now, with the stock market picking up and many families having greater disposable income, Americans not only have great spending power, but are confident enough to actually spend. This has translated into substantial growth in the retail industry – enough to warrant hiring.
Yet, in spite of the uptick in retail employment, economists cautioned that trends might eventually move towards contraction within the industry. Part of this is the increasing reliance by retail stores on online sales and in-store technology to replace human workers. Many retail stores were forced to cut back on employees during the recession, and as the economy picks up, some of these stores are choosing not to replace the workers – even if business is strong enough that they conceivably can. These employers have adapted and streamlined their processes and are finding that they are able to get business done with less staff. Other stores have strived to maintain the overall customer experience by retaining employee levels, even in the midst of a slower economy, betting that the investment in high quality customer service will make them stand out against competing online retailers with significantly lower prices.
About Hound
Hound.com is a job search site based in Pasadena, CA. It is a part of the Employment Research Institute and owned by A. Harrison Barnes.