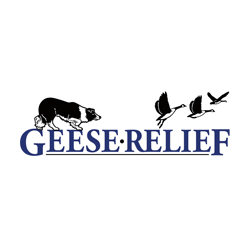 Hartford, CT (PRWEB) June 18, 2013
As summer quickly approaches, many residents are looking forward to spending plenty of time outdoors. After a brutal winter that saw a 38" snow storm, it's only natural to want to take advantage of the changing season. But if your plans include visiting a beach, golf course, public park or even your own front lawn, you could be in for a nasty surprise. Canada geese are more frequent in the Connecticut and New York area, and with the increase in birds come an overload of common geese problems including toxic and potentially harmful droppings, agricultural damage, flight safety hazards and aggressive behavior.
Many people are unaware of the danger posed by Canada geese. When you see families tossing bread crumbs to the familiar black and white head of these nesting birds, it's hard to imagine any health issues, but the fact is Canada geese, when left unchecked, can create a toxic and unfriendly environment. Canada geese tend to gather near grassy areas, which is why you are likely to find flocks near golf courses, parks and lawns. These birds can be very territorial and will act aggressively if they feel their spot is being threatened. When Canada geese have staked out their territory, it results in massive amounts of droppings that can contain E coli and salmonella, smeared and ruined lawns and an entire section of a park or lawn that is off limits.
Homeowners and groundskeepers have tried many tactics to get rid of Canada geese including an increase in hunting opportunities, chemical sprays and expensive landscaping that have shown limited results at best. Geese are used to being hunted, have proven to be resistant to many pesticides and once they find a spot they like, no matter how you alter it, they will find their way back. Geese Relief, however, approaches geese management through the belief that if you harass them enough, they will tire and leave. Geese Relief achieves this strategy with the use of specially trained working Border Collies, known as goose dogs, that track, stalk and harass geese until the geese give up and vacate the property.
The goose dog method is humane (the dogs are trained to never attack the geese) and cost-effective. Though Border Collies are not known for violence, they do produce a wolf-like stare that has geese convinced they are a natural predator. But Border Collies are known for being persistent and it is highly unlikely any animal, or person for that matter, has the patience and stamina to outlast these determined dogs.
Geese droppings have been responsible for the temporary closure of beaches and parks and have ruined more than a few residential front lawns. Summer is high season for Canada geese and as more start to crowd public and private areas, the need for humane and effective geese control is more important than ever.
Geese Relief, LLC was started in 1997 by Chris Santopietro and is one of Connecticut's and New York's leading goose control and management specialist. Using specially trained working Border Collies, Geese Relief quickly and effectively rids geese populations from schools, corporate parks, home landscapes, golf courses, cemeteries and municipal parks. For more information on Geese Relief and the services offered, visit Geeserelief.com or call (203) 847-4939.