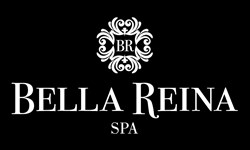 I cannot believe how good I feel
Delray Beach, FL (PRWEB) June 17, 2013
Bella Reina Spa's mission is to eliminate pain from their clients, namely their Fibromyalgia clients. This popular Delray Beach Spa has spent months working on new spa treatments and therapies that would relieve the Fibromyalgia pain and give hope to their clients.
Fibromyalgia is a condition that affects millions of women in the United States. Although the debate continues on whether the condition is medical, it does not change the fact that clients experience pain, sleepless nights, depression, and fatigue. For Bella Reina Spa, the search for the right protocols and treatment, came about as a result of helping a client who could barely get out of bed.
This new innovative Fibromyalgia massage utilizes a combination of aromatherapy, heat, and focused massage therapy techniques to gently introduce oxygen to the muscles and tissues thereby reducing the inflammation. A special blend of aromatherapy combining lavender, ravensara, peppermint and birch was created to reduce the pain in the muscle tissues. The reduction of pain and inflammation is the primary target of this program and it combines the massage treatments with supplements for maximum pain relief.
The massage therapist team poured through medical research looking for the right combination of supplements to help reduce the inflammation from Fibromyalgia. Through months of working with clients, a combination of OPC-3, Calcium, Magnesium and Multi-Vitamin provided additional support for inflammation reduction. Michele, a client from Boca Raton, states: "I cannot believe how good I feel. I had to drive back and forth to Miami three days in a row for a seminar. Before this program, I never would have had the energy or stamina to make it."
For additional information on the new Fibromyalgia Massage and Wellness Program or a free consultation, please call Bella Reina Spa at 561-404-7670.
Company Information:
Bella Reina Spa is the leading provider and definitive authority on beauty, wellness and spa treatments in the South Florida area. The spa is dedicated to providing outstanding services and anti-aging treatments, like the non-surgical facelift or the slimming infrared body wrap, to guests with busy lifestyles. Bella Reina Spa was created by Nancy Reagan, a nationally recognized expert in beauty, nutrition, weight loss, skin care and makeup. Nancy and Bella Reina Spa have been featured in the New York Times, WebMD, Les Nouvelles Esthetique & Spa, and PC Advisor for spa industry expertise and business success. To learn more about how Bella Reina Spa is constantly innovating spa services, programs and packages please visit BellaReinaSpa.com.