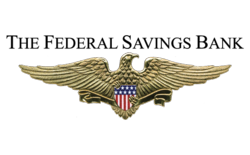 The first quarter of 2013 saw a 15 percent increase in jumbo loan origination
Chicago, IL (PRWEB) June 15, 2013
The Federal Savings Bank finds that after years of virtually zero activity, jumbo loans are beginning to see movement as originations and refinancing looks to take advantage of low interest rates while they are still around.
Bankers at The Federal Savings Bank are finding many perspective homebuyers interested in jumbo loans after years of inactivity. CNBC reported that the first quarter of 2013 saw a 15 percent increase in jumbo loan origination - a significant figure. What comes as an even greater shock is the increase in investor activity. According to Inside Mortgage Finance, more than $4 billion in jumbo loans were securitized and sold by lenders - an increase of 400 percent compared to investor activity just a year ago.
Homeowners putting their homes on the market are confident they will fetch a higher price. Consequently, many potential first-time home buyers who have been waiting on the sidelines are eager to close. With the single-family home investor activity beginning to cool, many buyers - specially the ones with large pools of disposable income - are making a strong showing on the market.
As a consequence, more private capital is entering the jumbo loan space as guarantee fees by lenders Fannie Mae and Freddie Mac are giving investors a reason to diversify with more private label deals. Fannie Mae recently increased their high-cost housing loan limit, swallowing up an ever larger portion of the loan market. Only 7 percent of the jumbo loans originated are private, making up a relatively small $54 billion share of the market.
The shift is, in part, the result of an investor-rallied housing recovery. Rises in home prices have just begun to open up investment opportunities that have long been dormant. For instance, data from the National Association of Realtors suggests an expanding trend in home prices. In April, there was a 41 percent increase in sales of homes valued between $750,000 and $1 million, while sales fell 10 percent of homes valued under $100,000.
Lenders return to the 30-year fixed jumbo
MartketWatch reported movement by banks and financial institutions who are making their way back into the jumbo mortgage space. Many jumbo mortgages during the recession were being offered at variable or adjustable rates because of the increased risk they posed to banks. Now, however, with the explosion of the mortgage-backed securities market, risks are mitigated. Which brings us to the resurgence of the 30-year fixed rate jumbo mortgage.
For many who signed on for adjustable-rate mortgages, the switch from the low starting interest rate to the scary adjustable rate in a few years time could devastate their finances. It is for that reason that mortgage refinance to fixed-rate jumbo loans is a sustainable path for many ARM borrowers.
ARMs might be beneficial, depending on the circumstances. For more information on jumbo loans please contact a loan officer at The Federal Savings Bank