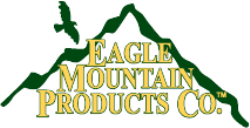 This type of tub drain repair requires very little work and no extensive plumbing or repairs are involved
Colorado Springs, CO (PRWEB) June 19, 2013
Eagle Mountain Products recently added the Watco Foot Actuated Universal NuFit bathtub stopper and drain that joins the already very popular Universal NuFit PushPull® model. Both styles of the universal nufit stopper offer customers a unique solution to a quick, but durable way for replacing a broken or worn out drain. Since the new Watco drains fit right over the existing drain, it can be used in almost any bathtub and does not require the drain to be removed.
Eagle Mountain's National Sales Manager, Scott Simms, said, "The innovative design allows you to make an old bathtub drain look like new in less than five minutes when you install one of our Watco Universal NuFit® Tub Trim Kits". He went on to say, "This type of tub drain repair requires very little work and no extensive plumbing or repairs are involved." It is available through BuyEagle.biz.
The success of the Watco Universal Nufit Bathtub Stoppers is an example of the many homeowners' who are motivated to do-it-yourself, but within certain limitations. They are eager to do their own home repairs to save money, but are more comfortable sticking to projects that are done quickly and easily and are fairly inexpensive.
One advantage to buying online is it offers customers the chance to research a product and do some comparison shopping for what works best for their particular needs. With the wealth of information offered by some cyber stores, buying products online that were once unthinkable just a decade ago is actually turning out to be easier than at a traditional storefront. Simms added, "Eagle Mountain works hard to provide our customers excellent support and offers detailed information on all our products along with our assortment of instructional Watco videos. We want them to be successful when installing a Watco drain product".
Eagle Mountain Products Company:
We are the only official online retailer for the Woodford and Watco Manufacturing Companies. We offer a large inventory of durable, quality outdoor faucets and innovative Watco bath tub drains for both residential and commercial use. We provide video instructions and detailed information on all of our products.