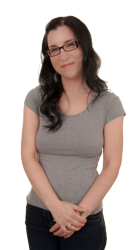 These fledgling behaviours can be derailed each night because of the effects of alcohol and before they get the chance to think about it, clients are tucking in to the cheese and biscuits or the chocolate bars or crisps
Wallington, Surrey, UK (PRWEB UK) 15 June 2013
The Surrey institute of Clinical Hypnotherapy have found that the vast majority of their weight loss clients use alcohol to combat stress, but their alcohol use is a large part of the work that has to be done to help them start to lose weight. They have to make the clients understand that using alcohol to curb stress is a large part of their weight gain and far from relieving stress it actually makes them fat and unhappy. In the main this is because they are ignoring the calorie content of the alcohol when they are counting their daily calories.
The researchers, from the University of Sunderland, highlighted that there is a 'common perception' among the middle-class that drinking at home is safe, but that in fact they may be more prone to alcohol dependency than young binge drinkers who go out every weekend.
The Surrey institute of Clinical Hypnotherapy warns that by simply sharing a bottle of wine with your other half each night can translate into around 2lb of weight gain every month, which is nearly 2 stone per year.
Paul White, the behavioural change specialist at the Surrey Institute of Clinical Hypnotherapy and Chairman of the National Council for Hypnotherapy, said "Many weight loss clients are unaware of how these small, daily amounts of alcohol can cause weight gain in the long run. It's not just the alcohol, but also the binge eating when drunk, large fry ups and comfort food that often go with it."
"The problem is also exacerbated by the clients losing control of their emerging new, more appropriate, behaviours that our hypnotherapy for weight loss programme has installed. These fledgling behaviours can be derailed each night because of the effects of alcohol and before they get the chance to think about it, clients are tucking in to the cheese and biscuits or the chocolate bars or crisps."
At The Surrey Institute of Clinical Hypnotherapy in Surrey they seek to change their clients' relationship with food. The hypnotherapist will work with the client to change the way they view food, even the way they think about food, so the client eats to live, rather than lives to eat. By doing so they remove the guilt, reduce consumption and feel happier around food.
Whilst running their weight loss programme at the Institute they have come across virtually every type of inappropriate behaviour around food and have strategies to deal with all of them. The great thing about using something like hypnotherapy is that it does not matter if the client is dieting or not, as it works on the behaviours and when they change, the food consumption changes naturally.
By seeking to replace any negative thoughts or behaviours with positive ones, clients begin to see changes with eating habits and improvements in feelings of well being. They will then not only feel better about the food they consume, but also begin to feel happier.
Paul White has been Chairman of the National Council for Hypnotherapy for five years. He has been a Director of The Surrey Institute of Clinical Hypnotherapy for 11 years. He has a special interest in weight control and problem behaviours (addictions).