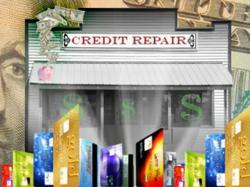 There are no lengthy and boring books to read.
(PRWEB) June 17, 2013
Millions of consumers are the victims of erroneous credit reports and have no idea how to repair them. To assist those individuals, Credit Rating Improvement has released its new Credit Repair system. The program provides users with everything needed to dispute errors and restore their credit report to a factual condition.
Credit Rating Improvement offers a point and click format that allows users to quickly place themselves on the path to a better credit report. Users can experience an increase in their credit score of up to 250 points.The system provides users with a mulch-faceted approach to righting their credit that includes customized dispute letters, a dispute tracking system, and customized letters to accommodate an extensive number of problems and situations.
There are no lengthy and boring books to read. Audio files and video tutorials provide guidance and instruction on how the system works. Regular updates are provided and educational materials are offered to help users avoid problems with their credit reports in the future.
Credit Rating Improvement is offering a variety of bonus materials to assist individuals who need Credit Repair. The Program demystifies the credit industry. Users will learn how to legally "borrow" a credit report to increase credit scores by more than 250 points.
Other materials show users how to settle outstanding debts for pennies on the dollar and multiple ways of obtaining copies of their credit report for free from each of the three credit reporting bureaus. Those facing mortgage difficulties will discover how to postpone mortgage payments for up to five years without any damage to their credit.
Information includes the little known strategy of how to add utility bills to credit reports for an enhanced score. Individuals will learn how to reduce the interest rates on their credit cards, along with the method of increasing credit limits to improve credit scores.
Credit Rating Improvement provides all the tools, strategies and techniques needed for consumers to dispute a wide variety of information on their credit reports, repair their credit and restore their credit scores to a beneficial level. Credit Rating Improvement offers consumers a one-stop resource to rectify mistakes, correct errors and restore their credit reports to begin lowering consumer credit rates and saving money.
For more information, visit the website at http://CreditRatingImprovment.com .