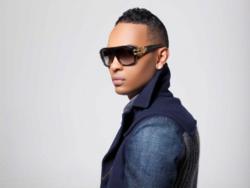 I feel that at this point, if you're not doing movie music, you might as well not be doing music. This is the next level of innovation where music is going.
Los Angeles, CA (PRWEB) June 17, 2013
London Taylor, a popular recording artist, writer, and producer, recently announced the launch of his newly redesigned website, http://www.londontaylormusic.com in conjunction with Sinematic Music. The London Taylor Experience is devoted to providing fans with a long form cinematic music experience. This was a passion project for Taylor with an all-star web team led by Two Lions Media. Due to the unique conceptual innovation the website entails, there have been discussions of Taylor receiving a Guinness World Record.
http://www.londontaylormusic.com has an innovative design that reflects Taylor's mission to provide fans with creative freedom through film, music and entertainment. After receiving wide praise for his music video, "No Panties" feat. Nicole Murphy, he has a distinct vision to produce music videos in the form of an actual film. He shows seventeen "mini-series" that combine in to one long-form music video. Sinematic Music visually connects the listener to Taylor's music through film based on authentic real-life experiences. All of the videos are a direct creation of Taylor's inspired vision that leads as a trend in the industry and will create an innovative movement among other artists. For most people, music is an essential part of everyday life. Music can deliver vital information, just as the news does. Since people are adapted to a rich universe of offline sound, it's important that the digital user interface should mirror this same familiarity. The site will feature live streaming performances, tour announcements, as well as the ability to unite with his strong connections in fashion through an e-commerce component.
In conjunction to the website, Taylor launched an app that will allow fans to connect with him and the London Taylor Experience on the go from their mobile device. The app will keep fans up to date through push notifications delivered to their mobile devices in order for them to stay connected to him and his every day life with new music, live streams, as well as fashion updates.
"The whole process has been interesting and I hope that this new site will give my fans a new perspective of my artistic process musically. I'm a strong believer in working hard on the things you love, and seeing where it lands you. I feel that at this point, if you're not doing movie music, you might as well not be doing music. This is the next level of innovation where music is going." –London Taylor
About London Taylor
London Taylor was born in Puerto Rico and raised in Houston, TX. He is of Puerto Rican and Black descent who began his music career at just 7 years old when he wrote his very first song. He soon discovered a desire to pursue his passion, and began writing and producing songs. He plans on releasing a brand new single and video, "Better Half" from his new album and film, 'The Epiphany.' in the very near future. Taylor is a well-known recording artist, writer, instrumentalist, and 'super-producer' that is currently based in Los Angeles, CA. He has worked with major artists in the industry.
For further information, or for interview requests, please contact Courtney Manlove.