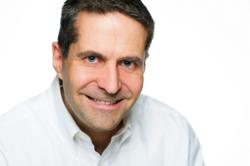 Sam Richter's program at the Inside Sales Summit is guaranteed to offer exceptional practical value that attendees can immediately implement to improve sales efforts.
Minneapolis, MN (PRWEB) June 17, 2013
SBR Worldwide/Know More! today announced that founder/CEO Sam Richter is participating in the Inside Sales Virtual Summit 2013. Participants in the summit include industry leaders and authors. Richter was selected to participate in the event by InsideSales.com based on his influence in the sales and marketing industries, including being twice named one of the nation's Top 25 Most Influential People in Sales and his best-selling sales book, "Take the Cold Out of Cold Calling" being named the 2012 Sales Book of the Year.
Richter will be presenting at the virtual summit on June 20, 2013. Attendees can register and attend the event via the virtual event portal.
The event will be available on demand from 8:00 a.m. to 3:00 p.m. PST (11:00 a.m. to 6:00 p.m. EST).
"Inside sales is quickly becoming the preferred way of conducting professional sales. Companies prefer it because it can be more cost effective than hiring traditional outside sales reps, and employees prefer it because they're able to spend more time at home working a regular 8:00 to 5:00 schedule," said Dave Elkington, CEO and founder of InsideSales.com. "Inside sales also provides sales teams with the ability to respond to leads more efficiently. For example, a sales rep could be performing a demo with someone in Silicon Valley, and then perform a live demo for another prospect in New York. Innovations in remote professional sales are the future. Those who are participating in the Inside Sales Virtual Summit understand these principles and are key players in the sales space."
"It's really an honor and exciting to be including with experts including Jeffrey Gitomer, Jill Konrath, Guy Kawasaki and other sales and marketing leaders," said Richter. "In my session, I will be giving a taste of my Know More! sales keynote presentation where I will share how to find information in ways that most don't think possible, and then how to use information to identify new leads, connect with prospects, close more deals, and provide exceptional value to existing clients."
To register for the Inside Sales Virtual Summit, visit the InsideSales.com event page at:
http://www.insidesales.com/summit/register?a=ivs306
About Sam Richter
Sam Richter, founder and CEO of SBR Worldwide/Know More! and SVP/Chief Marketing Officer at financial services coaching/consulting/software firm, ActiFi, is an internationally recognized expert on sales and online reputation management. His experience includes building innovative programs for start-up companies and some of the world's most famous brands. Sam has won Best of Show at numerous marketing/sales competitions, a Gold Award at the International Film Festival, he was recognized with a Codie-Award, the 'Oscars' of the software industry, and he's a past finalist for Inc. Magazine's Entrepreneur of the Year. Through his Know More! business improvement programs, Sam has trained leading organizations and entertained tens of thousands of persons around the world.
About InsideSales.com, Inc.
InsideSales.com is the worldwide leader in cloud-based sales automation technology and predictive analytics for inside sales professionals, the highest growth segment of sales and marketing. The company's PowerDialer for Salesforce has been one of the most popular applications on the salesforce.com AppExchange for over five years. The company hosts the annual Inside Sales Virtual Summit, the largest B2B sales virtual event. Enterprise customers of InsideSales.com include Dell, Inc., Marketo, ON24, Seagate, Groupon, NEC, Jive and more. To try InsideSales.com's technology with your sales team, visit http://www.insidesales.com.
###