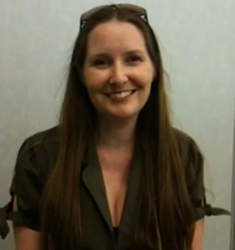 Muscle relaxation techniques can help prevent injury and speed recovery Golfer's elbow, in conjunction with application of an effective anti-inflammatory pain relief lotion such as IPF-Pain Relief Lotion™.
Kernersville, NC (PRWEB) June 15, 2013
A report on Golfer's Elbow Prevention and Pain Relief has just been released by iTalkNews.com, focusing on Golfer's Elbow, tendentious/inflammation of the elbow joint (medial epicondylitis), as affected by the muscles running from the hand to the shoulder blades that are used in swinging the golf club.
Similar pain can come from "tennis elbow" or other activities, such as guitar playing, where sustained muscle contraction is aligned to put severe pressure (stress) on the elbow joint. This can lead to irritation and swelling of that sensitive area, resulting in pain.
The article points out that over time, because of the continued stressing of the already irritated elbow joint tissues, muscles surrounding the elbow joint will begin to contract more and more in an attempt to protect the stressed area. A chain reaction may then occur as muscles further and further away also begin to contract to protect the affected area. The longer the muscles remained cramped, blood and lymph flow around the traumatized elbow area can impede recovery.
Subsequently, the golfer's swing can be negatively affected by "playing through" the elbow joint because as the irritation of the soft tissue of the elbow continues to be stressed, more and more muscles involuntarily contract in an attempt to try and protect the stressed area, rather than responding to the game requirements.
The article suggests several muscle relaxation techniques to help prevent injury and speed recovery, as well self-applied trigger point massage techniques as demonstrated by Dr.Wiley of the Healthy Back Institute, in conjunction with application of an effective anti-inflammatory pain relief lotion.
"With summer now upon us," says Marsall Stone of iNewsTalk.com, " we hope this article will be of benefit to golfers to help prevent injury and pain from Golfer's elbow and reduce the pain and recovery time should it occur."
About:
iNewsTalk.com (iNT) features items of interest in Electronics, Entertainment, Gadgets and Tech, Health, News, Reviews, Sports and Life Style issues.
Contact: Marshall Stone
iNewsTalk.com
Tel 1-336-870-9373
Email: featureseditor(at)iNewsTalk.com
Address: 931-B South Main St., Suite 154
Kernersville NC USA 27284