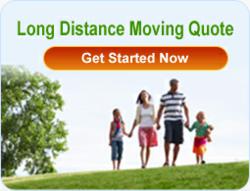 When it comes to a long distance moving, organizing all resources becomes more challenging.
(PRWEB) June 19, 2013
When it comes to a long distance moving, organizing all resources becomes more challenging. Long Distance Moving Companies are well aware of this fact since they have been in this industry for so many years. Now, they have decided to offer more swiftness and promptness to their clients when it comes to offering them long distance moving services. Therefore, they have prepared a directory of all resources that will play a key role in helping customers to accomplish a long distance moving job.
According to the marketing director, "With years, the size of a household has increased in an incredible manner. People today use a variety of gadgets, items, furniture etc which require separate specialized attentions. For example, while packing breakable items like crockery etc, one needs a careful execution. This is the reason why we need to employ various people for the job. Thus, our management decided to prepare a directory of all moving experts, packagers, truck rental companies, etc. This is so that all information will remain handy and we can quickly jump into action as soon as a client hires us for the job."
Long Distance Moving Companies maintains that both residential and commercial moving jobs have their own specific requirements and challenges. According to them, this directory will help them identify resources that they would have to employ according to the requirements of a moving job. This way they would make sure that only professional and expert players are employed to handle a specific job. Moreover, it will help them to remain more organized and efficient and will also make them capable of handling an urgent job.
The company spokesperson reveals that now they would be able to take an immediate long distance job. If someone requests a moving job on an urgent basis, they will be able to gather all resources within just a few minutes and can get into the job. According to him, the directory will also help them to offer cost benefits to the clients. Since Long Distance Moving Companies will have all resources in place, they won't have to make last-minute hiring decisions and this will save costs, which will be passed on to their customers.
People requiring any long distance moving can learn more about their services and can request a quote by visiting their website: http://www.longdistancemovingcompanies.com.