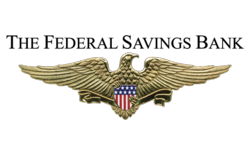 An estimated 62,00 veterans are homeless in the U.S.. While over half of these veteran fought in the Vietnam War.
Chicago, IL (PRWEB) June 16, 2013
The Federal Savings Bank, an organization which specializes in veteran loans, echoes the positive efforts from Habitat For Humanity; the organization is raising awareness about the veteran housing crisis in the U.S.
As reported by FOX News, an estimated 62,000 veterans are homeless in the U.S. While over half of these veterans fought in the Vietnam War, more servicemen are returning from the Middle East as the long and costly wars in Afghanistan and Iraq grind to a halt.
Recently, a demonstration was conducted on the National Mall in Washington, D.C., which was intended as much to raise awareness as showing veterans that the country wants to show its gratitude for their military service.
"The work that Habitat of DC is able to do is made possible by the corporate sponsors, non-profit partners, volunteers and families in the network," said Susanne Slater, DC Habitat president and CEO. "That continued support and the dedicated staff at Habitat is what makes all of this possible."
Michael Kelly, director of the DC Department of Housing and Community Development, said the city designated more than $1 million in support of the Veterans Build initiative, according to Habitat's website.
The new program will assist veterans secure a low cost mortgage to finance a portion of the house. The remainder is subsidized by Habitat for Humanity. To showcase the new initiative, Habitat for Humanity is building seven homes - one for each of the branches of the military - that will be relocated to the surrounding area, including Patuxent.
One Local Veteran Finally Has a Home
While the Patuxent Habitat for Humanity chapter is not building a new home for Chad Madden, a paralyzed Navy veteran, they are renovating his condo to accommodate his needs resulting from his disability, expanding rooms and entryways, as reported by The Washington Post.
"If we had about $10,000 in donations, I would be very happy," said Collen Malebranche, of Patuxent Habitat. "Any overages in donations would go to other veterans' repairs."
Despite a $15,000 grant from Home Depot, the project has maxed out available funding. In order for Madden's project to join the numerous renovations completed in Maryland this year, Patuxent Habitat needs to raise an additional $4,000.
Madden was injured in a skydiving accident in Lake Elsinore, Calif., practicing for a competition. He hopes to return to the Navy, working in the unmanned combat air systems program.
Contact Federal Savings Bank, a fully veteran-owned organization, if you are first-time home buyer and want to discuss your financing options.