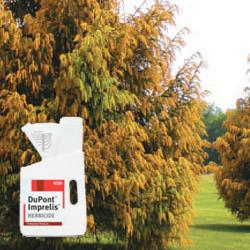 For a free Imprelis claims consultation concerning the class action settlement, your rights, how to opt out , or other questions contact Wright & Schulte 1-800-399-0795 or visit www.yourlegalhelp.com
Columbus, OH (PRWEB) June 17, 2013
The national product liability lawyers at Wright & Schulte are urging property owners, lawn care companies, golf course owners and others to opt out of Imprelis class-action lawsuit settlement by June 28, 2013 so they can maintain their right to file an individual Imprelis lawsuit against DuPont. The class-action Imprelis lawsuit settlement in question was reached in April 2013 in an attempt to settled thousands of Imprelis tree damage complaints from consumers nationwide.
The deadline to Opt Out of Imprelis Class Action Lawsuit and retain your rights to seek compensation for Imprelis tree damage is June 28, 2013.
Wright & Schulte's Imprelis Class Action Lawyer encourage property owners and others to opt out of DuPont Imprelis class action offer by June 28, 2013 if they have found the offered compensation falls short of compensating them for the value of their Imprelis damaged trees, the costs of re-planting and re-surfacing and the potential loss in property value allegedly associated with Imprelis use. Specifically, as part of the terms DuPont's settlement offer, the company has stipulated that it may refuse to offer compensation to consumers for trees the company deems to have not been sufficiently damaged. Additionally, DuPont's offer states that the company will likely not compensate plaintiffs for alleged Imprelis damage sustained by other brush or vegetation nor for potential future Imprelis tree damage as the long-term effects of Imprelis damage are unknown, Imprelis tree damage may persist for years to come. For this reason anyone suspecting they have alleged Imprelis tree damage should Opt Out of the Imprelis Class Action Lawsuit.
[multivu.com/players/English/60753-imprelis-tree-damage-settlement/ April 2013]
Given the limited terms of DuPont's Imprelis lawsuit settlement offer, Richard Schulte, a partner with Wright & Schulte LLC, has stated that this offer does not even come close to compensating plaintiffs for the expenses they have incurred as a result of Imprelis tree damage and that plaintiffs have better chances of obtaining the full amount of compensation they deserve by pursing individual Imprelis lawsuits. "None of our clients are participating in the settlements because the offers are inadequate," has stated Mr. Schulte.
[dispatch.com/content/stories/local/2012/09/29/when-will-dupont-pay-up.html September 2012]
Wright & Schulte, LLC specializes in defending the rights of those who have suffered damages and losses after the use of dangerous products. Our experienced Imprelis attorneys have a proven track record of successfully going up against large corporations like DuPont. We welcome individuals who have lost trees, shrubs and other plant life due to the application of Imprelis to speak with our product liability lawyers by visiting yourlegalhelp.com or by calling 1-800-399-0795.
Imprelis Lawsuits Filed by Wright & Schulte
Over the past year, Wright & Schulte has filed a number of individual Imprelis lawsuits on behalf of consumers throughout the U.S. whose trees and other plant life were permanently damaged, if not killed, as a result of Imprelis use. Some of the more recently filed Imprelis lawsuits being overseen by Wright & Schulte include a complaint filed on April 25, 2013 on behalf of 33 property owners throughout the U.S (Case No. N13C-04-281 EMD) and another complaint filed the same day on behalf of 23 property owners (Case No. N13C-04-280 EMD).
These and other Imprelis lawsuits filed by Wright & Schulte have alleged that DuPont intentionally mislead consumers into thinking that Imprelis was the safe and effective and that, even after reports of Imprelis tree damage began to surface, DuPont doubled down and blamed these reports of on improper application of the herbicide, rather than admitting to problems with Imprelis itself.
About Wright & Schulte LLC
Wright & Schulte LLC, an experienced product liability firm, is dedicated to the belief that America's legal system should work for the people. Every day, the attorneys of Wright & Schulte LLC stand up for the rights of people who have been injured or wronged by unsafe consumer products. We will fight tirelessly to ensure that even the world's most powerful corporations take responsibility for their actions. If you're looking for a law firm that will guarantee the aggressive and personal representation you deserve, please do not hesitate to contact Wright & Schulte LLC today. Free case evaluations are available through yourlegalhelp.com or by calling 1-800-399-0795.
Contact:
Wright & Schulte LLC
812 East National Road
Vandalia, Ohio 45377
1-800-399-0795
http://www.yourlegalhelp.com