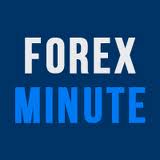 Furthermore, traders even find it uneasy to understand the very essential stock market news which the key source to any profitable investment
London, UK (PRWEB) June 21, 2013
ForexMinute.com, the world's leading forex news portal, is now offering the best resources for understanding complex stock market news.
For many novice investors and traders, it can be a complex task analyzing the charts, data and lists, as traders endeavour to make better trades and investments on the stock market. Furthermore, traders even find it uneasy to understand the very essential stock market news which is the key source to any profitable investment.
That explains ForexMinute.com's reason behind offering these resources to help traders learn how to measure market fluctuations, stock prices movements and much more.
The portal has already been providing the most accurate, authentic and the latest stock market news, from reliable sources to trade the markets successfully. "We believe any second wasted on the stock market is a loss. That is why our dedication lays in becoming the most reliable news, which is vital for successful trading."
Ensuring honesty, authenticity, reliability and resourcefulness, ForexMinute combines everything that one may recall in the recipe of making a perfect service. It also adds a special ingredient of news widgets that can be added and customized in webpages easily, free of charge. It enhances the look of one's website, while providing the latest stock market news.
About ForexMinute:
ForexMinute is the world's leading Forex news website, providing investors all the required tools to become a top class Forex trader. The ForexMinute.com team offers global investors an array of resources, including financial news by the minute, fundamental analysis, technical analysis, Forex tools and much more. The aim of ForexMinute is to provide investors the leading Forex education tools, so they can visit their leading Forex portal whenever it suits them.
For more information, visit http://www.forexminute.com or call +1 800 758 5780.
You can have the ForexMinute newsletter delivered to you each trading day. Simply sign up today. You will be kept up to date on the latest market action. It's free and simple - http://www.forexminute.com/newsletter.