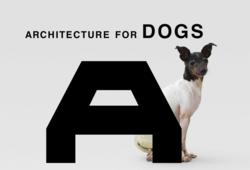 Pussy & Pooch was the perfect pet partner for us to build exciting programs with for the Architecture for Dogs exhibit. - Ron Nelson, Executive Director, Long Beach Museum of Art
Long Beach, CA (PRWEB) June 18, 2013
The Long Beach Museum of Art (LBMA) and award-winning pet lifestyle retailer Pussy & Pooch Pethouse and Pawbar® today announced an exclusive relationship in support of the LBMA's worldwide museum debut of Architecture for Dogs, a conceptual exhibition curated by cultural tastemaker and Tokyo-based designer Kenya Hara, head designer for Muji stores worldwide.
Pussy & Pooch will curate a limited-time Pet Pop-up Shop onsite at the LBMA for the duration of the pet-friendly Architecture for Dogs exhibit June 21 – September 1, 2013 which will feature favorite design-forward products by local California area designers geared toward the modern pet and pet parents with pet-themed gifts and accessories for the dog and cat enthusiast including books, stationery, jewelry and scarves, totes, umbrellas, pillows, as well as stylish and functional pet toys, furniture and more. Additionally, Pussy & Pooch will sponsor LBMA Yappy Hour socials for pets and their people taking place every Thursday* evening at the LBMA June 27 through August 29.
"Pussy & Pooch was the perfect pet partner for us to build exciting programs with for the Architecture for Dogs exhibit," said Ron Nelson, Executive Director, Long Beach Museum of Art. "Their stylish stores and the pet products they carry are very contemporary and well-designed. Having a Pussy & Pooch pet pop-up store at the museum along with their support during our summer Yappy Hours will make for a great interactive addition for those taking in this exciting exhibit with their pets during its only U.S. appearance this summer."
The Architecture for Dogs exhibition launched at Miami Art Basel in 2012 and will make its worldwide museum debut at the Long Beach Museum of Art before embarking on an international exhibition schedule that will take it to cultural centers Tokyo, Milan and Paris. A collaboration of world-renowned architects and designers who examined the relationships between dogs and humans to design and build habitats for man's best friend, Architecture for Dogs features works by MVRDV, Kahuyo Sejima, Sou Fujimoto, Reiser & Umemoto, Atelier Bow-Wow, Torafu, Shigieru Ban, Kengo Kuma, Toyo Ito, Hiroshi Naito, Konstantin Grcic.
"We are so honored to partner with the Long Beach Museum of Art for the acclaimed Architecture for Dogs pet lifestyle exhibition and supporting pet-themed events," said Janene Zakrajsek, co-owner of Pussy & Pooch Pethouse and Pawbar. "This amazing exhibit by such esteemed international designers personifies the emotional bond we have with our animals. We hope the museum patrons, members and guests are delighted with our pop-up shop selection and discover something new for themselves or their pets that will bring a smile and even more functional design into their everyday pet lifestyle."
LBMA will be the most pet friendly museum in the nation this summer and will welcome the Architecture for Dogs exhibit with an invitation only opening reception on June 20, graciously sponsored by Evalyn M. Bauer Foundation, The BCM Foundation, Imprint Culture Lab, and Pussy & Pooch Pethouse and Pawbar.
Architecture for Dogs was created by Hara Design Institute and Nippon Design Center, and co-founded by Imprint Venture Lab. Generous in-kind support has been provided by Imprint Venture Lab and interTrend Communications.
*Yappy Hour will take place at the Museum's oceanfront restaurant Claires. Times are subject to change, please check calendar listings at http://www.lbma.org.
# # #
About Pussy & Pooch Pethouse and Pawbar
Named "Best of LA 2011" by Los Angeles Magazine and "Outstanding Companion Animal Promotion Award 2012/2013" by Pet Product News Retailer of the Year program, Pussy & Pooch is located in downtown Los Angeles, the Belmont Shore area of Long Beach and downtown Long Beach. The ultimate pet lifestyle destination for pets and their people, Pussy & Pooch features moderately priced high quality products, services, and everyday essentials with a focus on healthy nutrition and green living for pets. It's also the exclusive home of the one-of-a-kind Pawbar® where furry friends can feast on made-to-order meaty pet meals. Dedicated to its local communities, Pussy & Pooch regularly hosts Mutt Mingles, Meow Mingles, Pet Adoptions, Pet-centric Charity Events, Pet Nutritional Guidance and more. Follow Pussy & Pooch on Twitter @pussyandpooch and like us on Facebook.com/pussyandpooch.
About Long Beach Museum of Art
The Long Beach Museum of Art is an accredited museum located on a bluff overlooking the Pacific Ocean in the Bluff Park neighborhood of Long Beach, CA. The Museum recently celebrated its 63 anniversary and is accredited by the American Association of Museums and is also a member of the North American Reciprocal Museums program. The Museum's award winning educational programs reach over 11,000 Long Beach Unified School District students annually. The Museum's permanent collection includes over 3,000 paintings, drawings, sculptures, works on paper, and decorative art objects, particular strengths include contemporary art from California and California Modernism, early 20th century European art, ceramics, as well as turned and sculptured wood. The Museum is run by a professional staff and is managed by a non-profit foundation with a dynamic 20 person board.