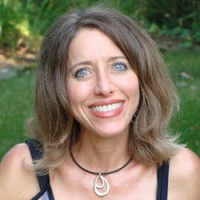 Performing kind acts reduces stress-related illnesses such as depression which can, in turn, lead to over-eating.
(PRWEB) June 20, 2013
Michigan-based natural health and wellness coach Carol cited recent research work by chemist David R Hamilton which revealed that performing random acts of kindness – whether spontaneous or planned – resulted in the release of the feel-good hormone Oxytocin in the brain and throughout the entire body. Oxytocin is known as the 'cardio protective' hormone because it temporarily lowers blood pressure which is, in turn, good for heart health.
"Being kind is something we can all do, doesn't cost anything and requires very little effort," said Carol. "It can help maintain our own health by benefiting the heart and, at the same time, reduce the effects of other diseases and disorders whether minor or severe, physical or psychological.
"Performing kind acts reduces stress-related illnesses such as depression which can, in turn, lead to over-eating. Doing something nice for someone also results in a feeling of euphoria and the release of endorphins - our body's natural pain killers. Studies have already shown that individuals report a decrease in the awareness and intensity of physical pain after a good deed from which they don't stand to benefit whatsoever."
Carol goes on in her BioGirl Health Show to recount real life examples of how simple acts of kindness often cause ripples which can result in a series of chain reactions which ultimately benefit the lives of countless others. She cites kindness as not necessarily providing a monetary donation but even smiling at a stranger, giving a hug or just taking the time out to sit and listen to someone attentively. She also describes it as "generosity without explanation."
The psychological health benefits of such actions, she says, include liberation from selfishness, self-obsession and isolation.
"When we choose to be kind we are energized and even hopeful, added Carol. "But it's the act of giving itself that is important. The great Mahatma Ghandi said almost everything we do will seem insignificant but it's very important that we do it. In other words, it may seem a little thing you're doing but put together it can make an incredibly big impression on both an individual and yourself so enrich the world with kindness one step at a time".
Carol, who helps regularly with Meals on Wheels Services in her home town, went on to mention on the BioGirl Health Show how she donates to her favourite charity http://www.shoesfororphansouls.com which provides new shoes and socks for orphaned and vulnerable children around the United States and globally.
Listeners can tune in to Carol's regular health and wellness BioGirl Show spots every week where they will hear a host of easy-to-follow nutrition, health and lifestyle tips that can easily be incorporate into their everyday lives to help them enjoy optimum health. Carol is also a huge advocate of inner, as well as outer, beauty.
Find out more about the BioGirl Health lifestyle at http://www.biogirlhealth.com/
Company: BioGirl Health Show
Contact Name: Carol Newman
Email: carol(at)biogirlhealth(dot)com
Phone: 586-859-8356
Twitter Handle: biogirlhealth
Facebook URL: https://www.facebook.com/biogirlhealthshow
Google+ URL: https://plus.google.com/101852759082262369658/po...