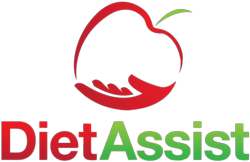 when you consider that a typical chocolate bar takes over 1 hour of moderate exercise to burn off, it becomes clear that most people can't even hope to come close to the amount of exercise it would take to burn off the excess food they eat
London, UK (PRWEB UK) 26 June 2013
Whether a person believes obesity is caused by overeating or by a lack of exercise can predict his or her actual BMI, according to a blog article published by DietAssist today.
The article highlights recent research published in Psychological Science, which showed that people seem to have to one of two major belief systems about the reasons for obesity.
With two-thirds of UK adults classified as overweight or obese, DietAssist believe that overweight people need to start thinking more like slim people. They believe that this is an achievable goal for most people.
DietAssist believe that 90% of weight loss is in the mind and their article explains why overweight people tend to believe exercise is the most important factor when losing weight.
Paul Howard, co-creator of the DietAssist programme, said "Overweight people tend to think that they can eat whatever they want and then burn it off in the gym later."
"But when you consider that a typical chocolate bar takes over 1 hour of moderate exercise to burn off, it becomes clear that most people can't even hope to come close to the amount of exercise it would take to burn off the excess food they eat."
"What they need to do is to start adopting the same beliefs, habits and behaviours towards food that a slim person has. That's what we help people do at DietAssist. Our programme helps people change their attitudes, beliefs and behaviours so that losing weight becomes natural, normal and easier. We teach you how to think and act like a slim person."
The DietAssist programme is the result of over 20 years experience of helping people to lose weight effectively, and uses the latest psychological techniques to avoid the self sabotage and demotivation that dieters commonly experience.
Julie, who used DietAssist to lose 2 stone, agrees that successful weight loss starts with the mind. She says, "I had never really thought my weight issues were about what was going on inside my head. All of a sudden, I felt in control, no longer constantly thinking about food or what I am eating next. I eat smaller portions and don't pick."
The DietAssist programme helps dieters strengthen their motivation and resolve, and creates the optimum psychological state for success. It is designed to work alongside any weight loss programme or sensible eating plan.